The global energy landscape is undergoing a remarkable transformation, driven by the urgent need to reduce greenhouse gas emissions and transition toward cleaner and more sustainable fuel sources.
In this pursuit, the emergence of bio-liquefied natural gas (bio-LNG) derived from organic waste has captured the attention of industry experts and investors alike.
According to the BIS Research Report, the global bio-LNG market was valued at $618.4 million in 2022 and is anticipated to reach $3.6 billion by 2032, witnessing a CAGR of 20.3% during the forecast period 2023-2032.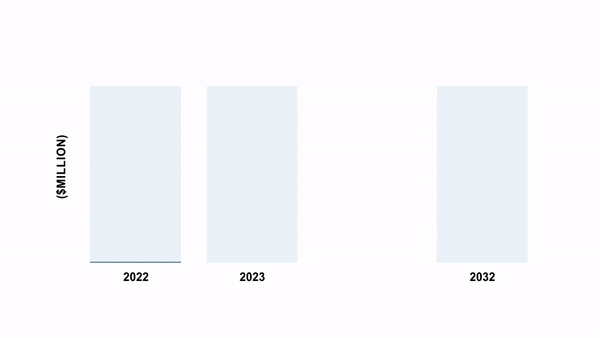 Click here to download a free sample
In this article, we will explore the top five strategic developments driving the bio-LNG market. These advancements, fueled by technology, policies, and market shifts, are reshaping the energy sector and promoting bio-LNG as a viable and sustainable solution.
1. Increased Government Support Toward Sustainable Alternatives
Governments worldwide are enacting policies to support the adoption of cleaner and sustainable fuels, which is leading to an increase in investments in the production and distribution of biofuels such as bio-LNG.
For example, the European Union has established the Renewable Energy Directive (RED II) with a target of achieving 14% of transportation energy from renewable sources by 2030.
Similarly, the U.S.'s Renewable Fuel Standard (RFS) program promotes the use of biofuels to mitigate greenhouse gas emissions and enhance air quality.
India's National Biofuels Policy aims to reduce reliance on fossil fuels and improve air quality by encouraging the adoption of biofuels in transportation.
Moreover, the European Union's Clean Energy for All Europeans package seeks to expedite the transition to a low-carbon economy, incorporating measures that support the utilization of renewable energy sources such as bio-LNG.
2. Growing Demand from the Marine Industry
The shipping industry's significant contribution to global greenhouse gas emissions, around 3%, has prompted the International Maritime Organization (IMO) to establish targets for reducing emissions by at least 50% by 2050 compared to 2008 levels. Bio-LNG is being explored as a potential solution to meet this goal.
Regulatory frameworks, including the IMO's International Code of Safety for Ships using Gases or other Low-flashpoint Fuels (IGF Code), promote the use of alternative fuels such as LNG and bio-LNG to mitigate emissions.
For instance, in November 2022, three companies representing diverse sectors, namely, Attero, Nordsol, and Titan, collaborated to establish a decentralized bio-LNG production system aimed at providing sustainable marine fuel.
In May 2023, Costa Cruises signed an agreement with LC3 Trasporti, an Italian company, for the use of bio-LNG-powered trucks to transport supplies to cruise ships.
Moreover, shipping companies such as CMA CGM are already embracing bio-LNG, with plans to fuel container ships using this renewable energy source.
Ports such as Amsterdam, Rotterdam, Oslo, and Los Angeles are also investing in bio-LNG infrastructure, signaling a growing trend toward sustainable fuel adoption in the shipping industry.
3. Advancement in Technology Making Bio-LNG More Affordable
Technological advances are making it easier and more cost-effective to produce bio-LNG. This is driving down the cost of bio-LNG, making it more competitive with other fuels. For example, new technologies are being developed to convert waste into bio-LNG. This is helping to reduce the cost of bio-LNG and make it more widely available.
For instance, anaerobic digestion is a promising technology for bio-LNG production that breaks down organic waste into biogas, which is then purified and liquefied.
According to BIS Research, studies aim to enhance its efficiency and cost-effectiveness. Specialized equipment and infrastructure are needed for bio-LNG storage and transportation. Cryogenic tanks, storing bio-LNG at -162°C and high pressures, show significant improvement in bio-LNG storage facilities. Engine modifications, such as spark-ignited engines, make bio-LNG more efficient and sustainable.
4. Increased Investments and Partnerships
Investors increasingly see bio-LNG as a promising investment opportunity. This investment is helping to support the development of the bio-LNG market.
For instance, in 2022, Scandinavian Biogas, a biogas producer from Sweden, secured a long-term contract valued at $27 million for bio-LNG to the transportation industry in the Nordic region. In August 2022, Evonik and Shell, both industry leaders in chemicals and gas, respectively, collaborated to decarbonize heavy-duty road transport with bio-LNG.
On May 30, 2023, Swiss cruise operator MSC Cruises, which is a subsidiary of MSC, partnered with Finland's Gasum to provide bio-LNG for its second LNG-powered cruise ship, MSC Euribia. The vessel would embark on its maiden journey from France to Denmark on June 3-7, 2023. MSC Cruises has procured 400 tons of bio-LNG specifically for the world's first net zero emissions voyage.
Moreover, major automakers are planning to launch new bio-gas-based vehicles, such as Volvo Trucks plans to launch its bio-LNG trucks in 2023.
5. Growing Infrastructure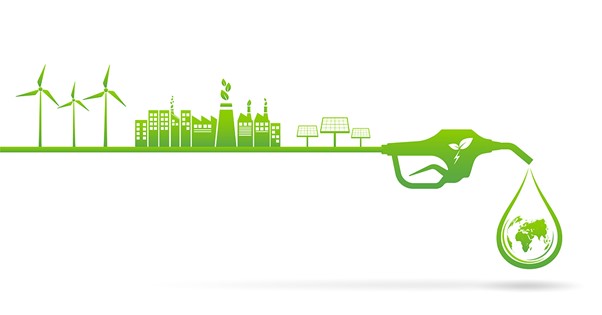 The bio-LNG infrastructure is expanding rapidly, which includes the construction of new production facilities, refueling stations, and bunkering vessels.
For instance, in October 2022, Titan revealed its plan to construct the largest bio-LNG facility in the Port of Amsterdam, with a production capacity of 200,000 tons of liquefied biomethane (LBM) annually.
Moreover, on May 16, 2023, Reefuelery Gmbh started construction of a large-scale bio-LNG and e-LNG plant, one of the world's biggest for biological and synthetic fuel production, strategically located in Germany. The project has an investment volume of approximately $54 million (€50 million).
Companies such as Gasum, Rolande, and Shell are opening their bio-LNG refueling stations, which is also adding a boost to the market.
Conclusion
The developments mentioned above are driving the bio-LNG market to remarkable growth to achieve a market size of up to $3.6 billion by 2032.
With such ongoing advancements in technology and increased investment in bioenergy, bio-LNG is poised to play a significant role in the global energy transition, fostering a greener and more sustainable future.
Interested to know more about the growing technologies in your industry vertical? Get the latest market studies and insights from BIS Research. Connect with us at hello@bisresearch.com to learn and understand more.