The demand for unmanned loitering munitions (ULMs) is driven by their ability to remain on the battlefield for extended periods while actively seeking and engaging targets.
Moreover, their cost-effectiveness relative to manned aircraft and missile systems makes them appealing to nations facing budget constraints.
This has led to ongoing market growth, with key players and defense forces investing in research and development to improve performance and effectiveness, thereby creating new opportunities for innovation in the sector.
According to the BIS Research report, global unmanned loitering munitions market was valued at $1.06 billion in 2022 and is expected to reach $1.83 billion by 2033 at a CAGR of 4.45% in the forecast period 2023-2033.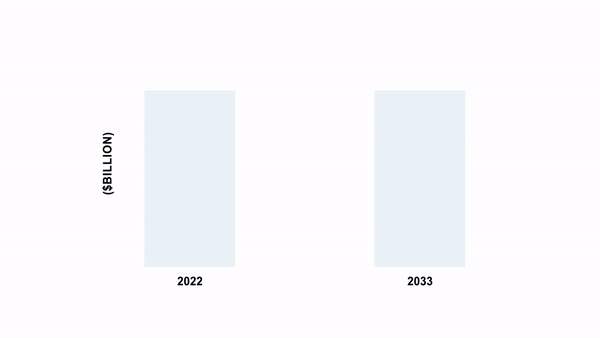 Click here to download a FREE sample.
This article aims to explore the events and developments paving the way for the integration of unmanned loitering munitions into military operations.
IAI to Equip Three NATO Allies with Kamikaze Drones
On June 22, 2023, Israel Aerospace Industries (IAI) announced that it secured a contract to supply Rotem loitering munitions to three NATO countries. The agreement is expected to be worth millions of dollars.
The Rotem drone, a vertical takeoff and landing tactical system is part of IAI's proven line of loitering munitions, while the specific quantity of munitions and contract details are still undisclosed. Weighing 13 pounds, it boasts a range of 6.2 miles and a flight endurance of 30 minutes, making it an ideal choice for close combat. It can also be configured for intelligence, surveillance, and reconnaissance missions, extending its flight time by an additional 15 minutes.
Moreover, the Rotem's day and night electro-optical sensors provide operators with comprehensive situational awareness, while its impressive hovering endurance of nine hours allows for sustained target surveillance.
U.S. to Deploy Autonomous Multi-Domain Adaptive Swarms-of-Swarms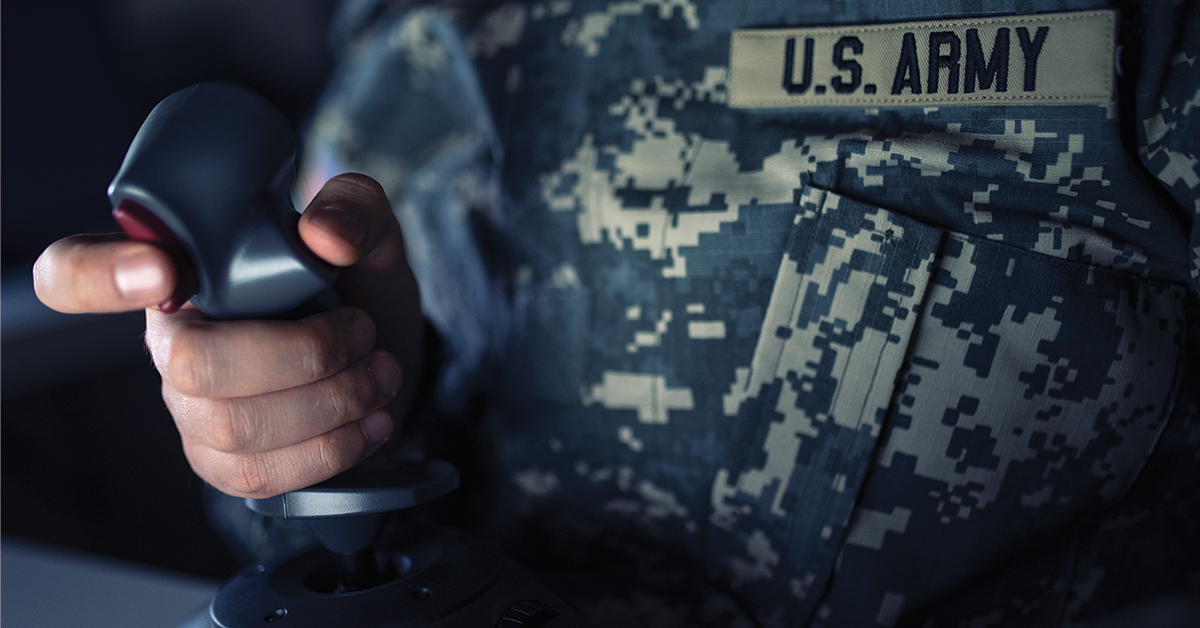 In February 2023, the U.S. Department of Defense initiated a classified program aimed at deploying large-scale autonomous drone swarms capable of overpowering and dominating enemy defenses.
The project, known as the "Autonomous Multi-Domain Adaptive Swarms-of-Swarms" (AMASS), is being managed by the Strategic Technology Office of the Defense Advanced Research Projects Agency (DARPA).
While the specific details are undisclosed, the program seems to focus on countering a potential Chinese invasion of Taiwan. AMASS seeks to develop the ability to command thousands of autonomous drones operating across land, sea, and air domains to neutralize enemy A2/AD capabilities. The program emphasizes planning, execution, and command and control systems to achieve this goal.
Kuwait Army Signed $367 Million Contract with Baykar for TB2 Drones
On June 13, 2023, the Kuwait army announced the signing of a $367 million contract with Turkish defense company Baykar for the purchase of TB2 drones.
The popularity of Baykar's TB2 drones surged internationally after being used in the conflicts in Syria, Libya, and Azerbaijan. The recent use of these drones by Ukraine's military against Russian forces further intensified global interest. With this contract, Kuwait becomes the 28
Moreover, the deal was reached through direct negotiations between the two governments. The statement did not disclose the number of drones or the delivery timeline.
AeroVironment to Supply U.S. Army with Loitering Missile Systems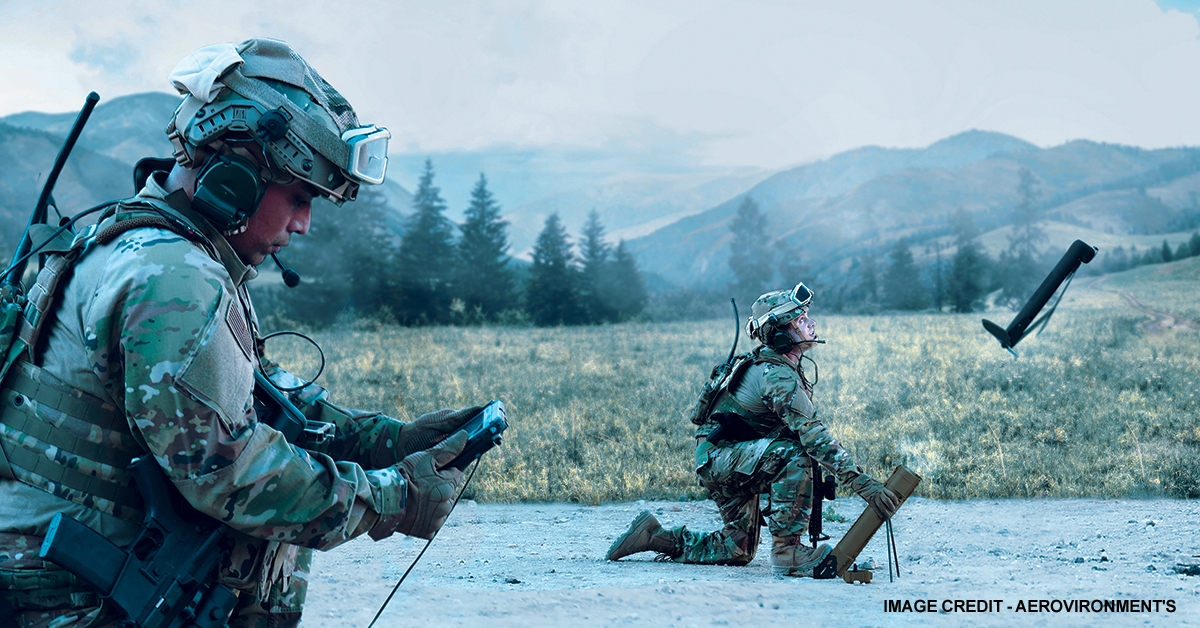 As announced on April 26, 2023, AeroVironment was granted a contract worth $64.6 million by the U.S. Army to procure Switchblade 300 loitering missile systems. The Switchblade 300, a combat-proven weapon, is known for its real-time ISR capabilities and precision strike support in Ukraine. Its flexibility and effectiveness make it a sought-after asset by the U.S. military and international allies.
With this funding, Switchblade Systems' total contract value increased to $231.3 million. The contract includes the first-ever foreign military sales of Switchblade systems to two allied nations, France and another undisclosed country.
The systems are scheduled to be delivered by July 2024 and will be managed by the U.S. Army Contracting Command.
Estonia Signed an Agreement with IAI to Acquire Long-Range Loitering Munitions
On May 2, 2023, Estonia made a significant defense procurement by signing an agreement with Israel Aerospace Industries (IAI) to acquire advanced long-range loitering munitions. This purchase aims to strengthen Estonia's defense capabilities, particularly in indirect fire operations. The first deliveries are expected in 2024, followed by necessary training for deployment.
Moreover, the Estonian Defence Forces currently rely on mortars and self-propelled howitzers for indirect fire, but they plan to establish multiple rocket launchers and long-range loitering munitions units in the future.
Conclusion
With the advancement of sensor and guidance technologies, including sophisticated electro-optical/infrared cameras and synthetic aperture radar, along with the integration of artificial intelligence (AI) and machine learning (ML) algorithms, the potency and accuracy of ULMs are increasing on a faster pace, opening new avenues for modern warfare.
Interested to know more about the growing technologies in your industry vertical? Get the latest market studies and insights from BIS Research. Connect with us at hello@bisresearch.com to learn and understand more.