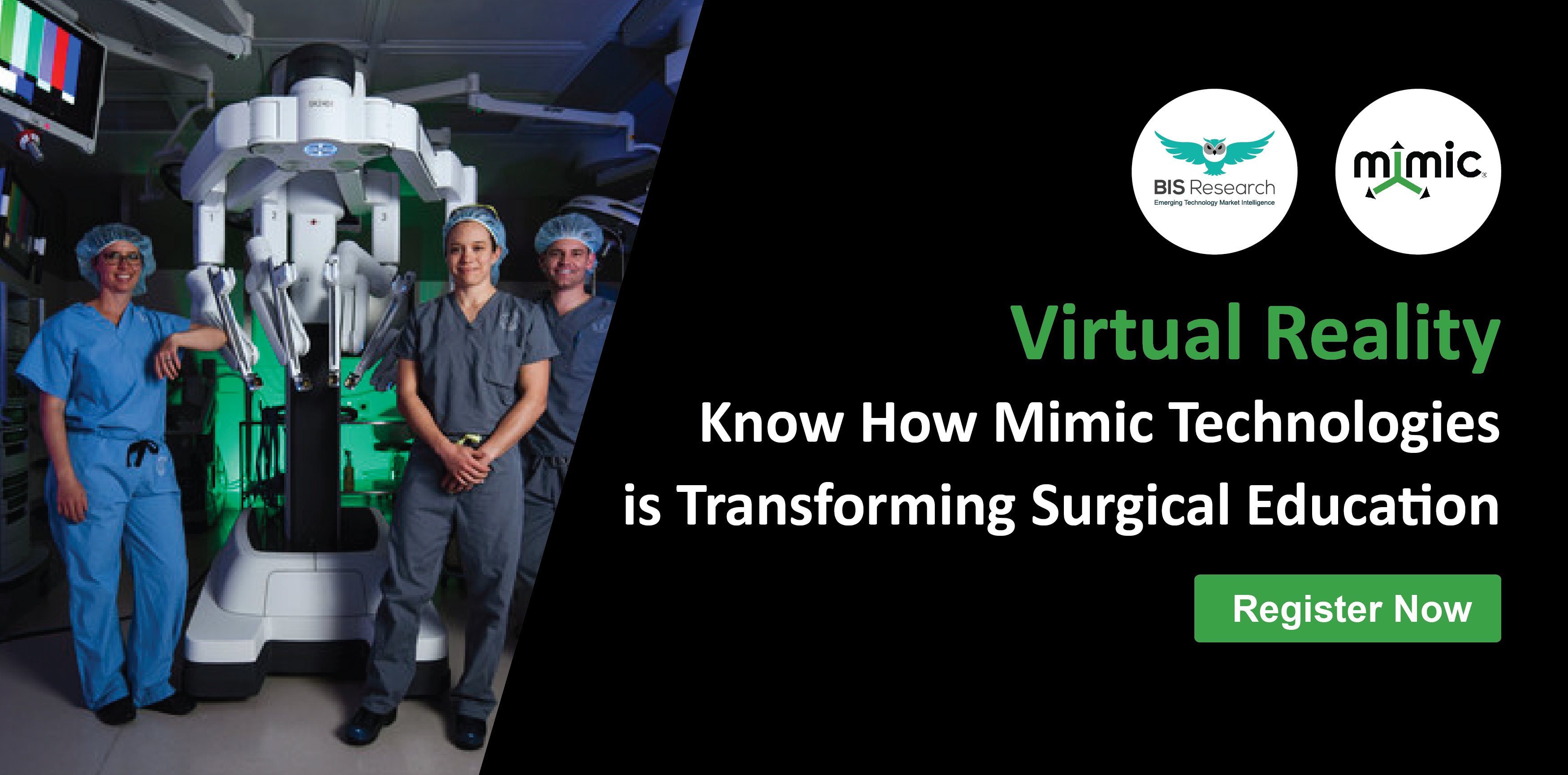 Mimic Technologies is one of the pioneers in the development of novel VR surgical simulators specialized for robotic surgery training. The firm is predominantly acknowledged for its eminent offering, named dV-Trainer, a novel technology which can be coupled with several procedure-specific modules to provide compressive robotic surgical training. The company, with 18 years of rich industry experience, holds proficiency in serving a few robotic surgery technological giants such as Intuitive Surgical Inc. and Titan Medical Inc.
The company ventured (in 2018) into collaboration with Titan Medical Inc., and presently aims to develop robotic surgery simulation modules for the Tiran's novel SPORT Surgical System in development. The company's FlexVR is the industry's first portable robotic surgical simulator, commonly known as "surgeon's backpack". The novel robotic surgical simulator equipped with tactile feedback cues provides a physician with adaptable cost-effective simulator model.
Further, the company's provision of cloud-based data collection platform augmented by advanced analytics enables physicians in making objective decisions pertaining to the robotic surgical procedures.
To know more about developments associated with training programs and simulator technologies, please visit our free webinar on 'Robotics Simulators: An Emerging Frontier in the Era of Healthcare Robotics', on Wednesday 17th July 2019 at 1:30 PM PDT – 2:00 PM PDT, with guest speaker Mr. Jeffrey Berkley, CEO, Chairman, and Founder Mimic Technologies, Inc.
Attendees' Take Home
Live Q&A with Guest Speaker
Free Whitepaper for the attendees on "Virtual Reality Surgical Simulation Systems: Solution to Growing Surgical Malpractices"