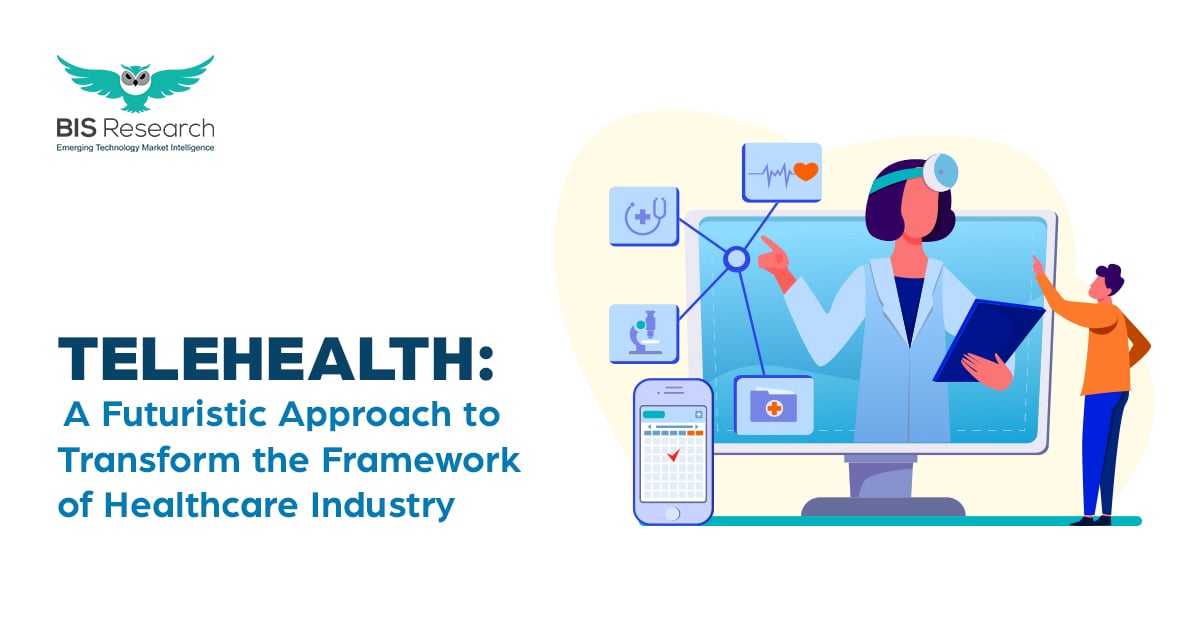 The hassle of long queues and exorbitant charges had always been a point of concern while visiting a physician until some time ago. While technology did its best to bring people closer, it introduced the concept of Telehealth or virtual consultation, which connects patients to physicians through the Internet. Although telehealth has been in the market for quite some time, the current situation of the COVID-19 pandemic has created an indispensable need for digital care solutions.
As countries around the world experience the terror of the novel coronavirus, global lockdowns, and social distancing, telehealth has emerged as the go-to solution for tackling people's unmet medical needs. Hospitals are in an urgent need to focus on deploying their limited medical staff and expensive, essential equipment cautiously on those who require immediate care.
Telehealth in the Times of COVID-19: How it can Help
Healthcare institutions are facing several challenges since the spread of the novel coronavirus, and one of them is overcrowding. Facilities are shifting their attention to combating the pandemic with limited beds and equipment rather than treating patients with low-acuity, chronic illness, and disease exposure concerns. To facilitate care among such people, telemedicine systems can significantly reduce crowding in hospitals, emergency departments, and urgent and primary care clinics, by providing immediate assistance over a video or voice call.
Studies have shown that nearly 75% of all clinic, urgent care, and ER visits, do not require face-to-face consultation and can be handled effectively over a digital medium. In developing countries and regions with low healthcare resources, telehealth can be streamlined to upgrade the triage and care coordination for patients. An extensive use of this technology can prevent the accumulation of people in waiting rooms or hospitals, where the chances of the spread of the virus are higher than in other places.
Creating a Two-Way Support System for Both Patients and Physicians!
There have been cases where people got infected with SARS-CoV-2 by coming in contact with their physician. While the world is already facing a shortage of testing kits and medical supplies, it is challenging to test anyone who shows mild or moderate symptoms of the disease. In that case, people might consider speaking to their physician directly over a call or video chat and prevent the spread of the disease further. Even for individuals with high-risk or severe illness, virtual consultation will help in identifying the symptoms and providing immediate care, as required.
In countries like the U.S., the government has considered including telehealth solutions within their healthcare programs to prevent hectic travels to a medical facility. In fact, the Department of Health and Human Services has awarded $100 million to promote telehealth services in hundreds of health centers across the U.S. While this solution is affordable, convenient, and versatile, it ensures end-to-end encryption of the data shared and offers necessary access restrictions for an individual's personal health data and records. Furthermore, patients can share their daily activity recorded via wearable devices, electronic skin patches, and many more with their physicians and get updates on their real-time events.
Will Telehealth be the New Normal for the Healthcare Industry?
While the world is succumbed to this pandemic and facing a public health emergency, countries should rely on telehealth services in maintaining social distancing and delivering care in the post-lockdown phase. This moment should be perceived as an opportunity to reframe the healthcare industry from its base and shift the consumer behavior toward newer technologies that support digital health solutions. For far long, digital health had been inconspicuous; however, this outbreak has made it clear that it will inevitably transform the entire healthcare ecosystem in the post-COVID-19 era.
For more information on how the novel coronavirus has impacted other industries and emerging technology markets, visit our COVID-19 Resource Center.