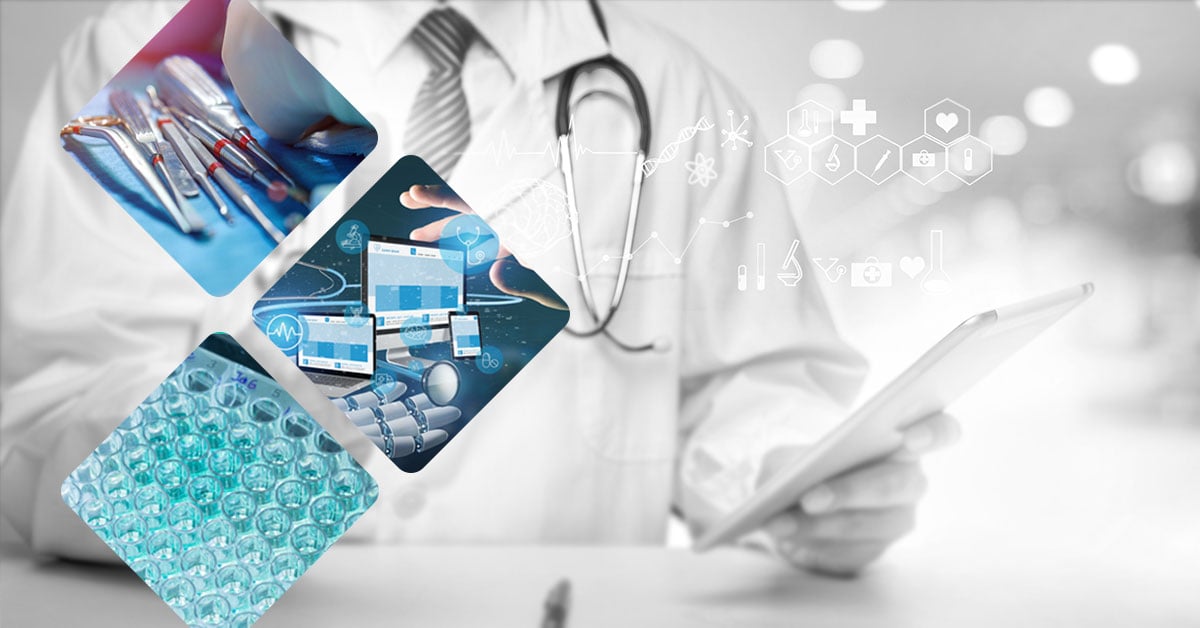 Transformations across the healthcare industry have been continuous, and even today, several transitions are happening simultaneously. Among all these transitions, increased focus on patient safety and experience holds the utmost importance. Several organizations operating in the healthcare industry have mapped patient safety and outcome experience as one of the key parameters of judging the efficacy of healthcare services.
However, establishing a proper communication channel and making the patients aware of the treatment helps in enhancing patient safety. Patient safety across the healthcare segment can be enhanced by reducing medication errors, surgical errors, and hospital-acquired infections. It can be achieved by implementing medication safety, surgical safety, infection prevention and control, and ensuring mental health. Safety culture must be followed across all levels to achieve high standards of patient safety. Several healthcare organizations follow different strategies to achieve this.
Following are the probable methodologies or strategies that can be followed to enhance patient safety across the healthcare platforms:
Medication safety: This can be achieved simply by being alert. Medical practitioners must ensure that the right medication is being provided to the right patient. Allergies and reactions must always be verified before the prescription is being prepared. Proper staff training and establishing standard operating procedures can help avoid medication errors. Further, at the time of discharge, the dosage of the medications, and detailed information must be shared regarding safety guidelines to help improve medication safety for patients.
Surgical safety: In 2008, the global incidence of 5.5 million surgical errors was acknowledged. This increased by te by 3.91%; thus leading to an incidence of 7.9 million surgical errors in 2018. At present, it is of utmost importance for medical practitioners to improve patient outcomes by reducing the number of medical errors. Robotics surgical simulation systems have been introduced to cater to this issue, which can transfigure the surgical education practices as they have a provision of standardized-safe practice for surgical training with iterative practice freedom. The global robotics surgical simulation systems market, as per BIS Research, was valued at $276.5 million in 2018 and is anticipated to witness an impressive double-digit growth rate by 2024.
Infection prevention and control: This safety parameter includes patient safety from infections, which can be spread via different methods. The most recent example of a pandemic the spread of novel coronavirus or COVID-19. The infection prevention and control takes into account the different ways infection can spread and how it can be controlled. Under this strategy, instructions such as washing hands and maintaining distance are being prescribed. One such technology that has gained major popularity is telemedicine, which can effectively help prevent the spread of infection during the current pandemic situation. The telemedicine technology is an aspect of digital health that enables healthcare delivery to be accessible and cost-effective. Telemedicine technology also enhances the level of patient engagement. According to the analysts at BIS Research, the global telemedicine market is projected to grow at a CAGR of 17.6% during the forecast period 2019-2030. This growth is propelled by the increasing patient demand for virtually-delivered care due to COVID-19 and the urgent need to reduce the cost of care.
Patient engagement solutions: Patient engagement solutions help in improving the care received by the patients with active collaboration of both healthcare professionals and patients. Patients themselves play an active role in healthcare decisions by contributing to the planning, evaluation of health policies and provisions, thus supporting healthcare delivery. Patient engagement can be enhanced via different health care plans, electronic health record (EHR), use of gadgets, patient portal record, and cloud-based personal health record (PHR). According to the market intelligence published by BIS Research, the global patient engagement solutions market was estimated to be around $11.84 billion in 2018 and is expected to grow at a significant CAGR during the forecast period 2019-2028. Currently, patient portals are emerging as a preferred tool for patient engagement. It is an online service that is available 24*7 on the internet. It allows the patient to interact and communicate with healthcare providers such as physicians.
Incorporating patient-centered strategies and following safety culture at all levels can help achieve and enhance patient safety across the healthcare industry. Establishing proper connections and laying down ground rules is of great prominence and can help clinicians to ensure that accurate care is being provided. Additionally, engaging patients and taking their inputs allows clinicians to devise strategies that can meet patient expectations and help avoid any risks.