The human body makes new cells to replace old or damaged ones that die off constantly. Sometimes, the cells do not die off as expected, and new cells grow and multiply faster than they should. These cells start to pile up, forming a tumor.
A solid tumor can be benign or malignant. It is an abnormal mass of tissue or lump that does not contain cysts or liquid areas. This solid lump on a person's body is found to be cancerous or has the probability of becoming cancerous if not treated in time.
In most cases, an abnormal clump of cells noticed on any part of the body compels people to get tested for a cancer diagnosis. Such a cluster of cells with no presence of cysts or liquid is known as a solid tumor.
Trends and technologies disrupting the different segments of the healthcare industry are wide enough to study. More such reports are published by BIS Healthcare to understand different aspects of the healthcare industry and emerging technologies that are in constant use for the diagnosis and treatment of various diseases.
The overall estimated new cases and deaths due to cancer in 2022, according to ACS Journals, are 1,918,030 and 609,360, respectively. The increasing number of patients undergoing testing, the consistent evolution of technologies increasing the sensitivity of cancer diagnosis, and an overall approach toward precision medicine has created tremendous opportunities for solid tumor testing in the U.S.
What is a solid tumor?
A swelling or morbid enlargement resulting in an overabundance of cell growth and division that normally grows cells and divides to produce new cells in a controlled and orderly manner is defined as a solid tumor.
Tumors can be benign, pre-malignant, or malignant. Benign tumors are non-cancerous and do not spread throughout the body.
Negligent tumors, also known as metastases, are cancerous and have cells that often spread and damage nearby tissues and also commute to other parts of the body.
The current scenario of solid tumor testing is mainly dominated by several diagnostic majors such as OPKO Health, Inc., Laboratory Corporation of America Holdings., and Foundation Medicine, which offer a wide variety of tests ranging from molecular-genetic tests to liquid biopsies for the confirmatory diagnosis of solid tumors.
The growth in the U.S. solid tumor testing market is expected to be driven by increasing awareness of early tumor diagnosis and tests along with the increasing geriatric population. Furthermore, the growth is expected to be driven by increasing cancer incidences in the pediatric population.
According to the BIS Research report, the U.S. solid tumor testing market was estimated to be $9.49 billion in 2021, which is expected to grow at a CAGR of 6.19% during the forecast period 2022-2032 and reach $18.28 billion by 2032.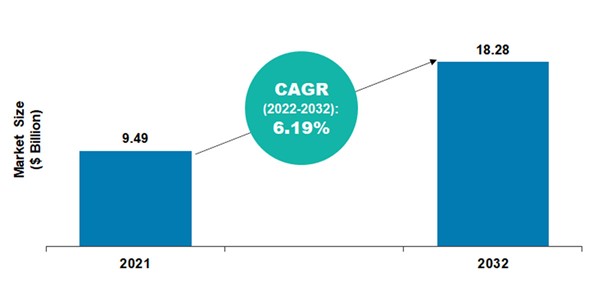 To get more information, download this FREE sample report.
Modern Technologies Used for Solid Tumor Testing
The robust tools and techniques for molecular diagnosis of solid tumors are evolving to aid in overcoming challenges rapidly associated with the utilization of tests and improvement of clinical utility.
Some of the recognized solid tumor testing technologies are:
Polymerase Chain Reaction (PCR): PCR tests can detect evidence of disease in the earliest stages of infection. Real-time PCR techniques are optimized to detect single nucleotide polymorphisms (SNPs), minimal residual disease (MRD), and chromosomal translocations, considering the focal point of the application in clinical oncology.
With the advancements in PCR technology, it is becoming increasingly popular and the preferred form of solid tumor testing. Other tests may miss out on the early signs of disease, but with PCR technology, there is a direct correlation between the detection of MRD and the clinical outcome of the disease in many lymphomas, making MRD monitoring easy for therapy guidance in clinical settings.
Next-Generation Sequencing (NGS): NGS technology is a window for clinicians that allows testing many genes of cancer simultaneously. It provides more valuable, deeper, and more accurate molecular underpinnings of individual tumors. It is a valuable technology that is emerging further as genomics-focused pharmacology is gaining importance in cancer treatment.
Next-generation sequencing provides accuracy, sensitivity, and speed, which all have the potential to significantly impact the oncology field. The ability to assess multiple genes in a single assay is the key element of NGS which eliminates the need to order multiple tests to identify the mutation.
Immunohistochemistry (IHC): Immunohistochemistry is a technique used by pathologists to examine samples of cancer tissue. This technique uses monoclonal and polyclonal antibodies to make certain proteins in cells visible under a microscope.
IHC technology has been successfully trusted by many physicians to identify the cell type and origin of metastasis, employing use-specific tumor markers to locate the primary tumor site, determine the stage and grade of a tumor, and diagnose the type of cancer as benign or malignant.
Liquid Chromatography: Chromatographic platforms are considered among the most powerful diagnostic tools to identify cancer which has enabled metabolic profiling, which is essential in the treatment process.
Liquid chromatography (LC) helps in the quantitative measurement of proteins, post-translational modifications (PTM), and isoforms in a complex biological specimen, developing specific immunoreagents to reduce the diagnosis expenditure.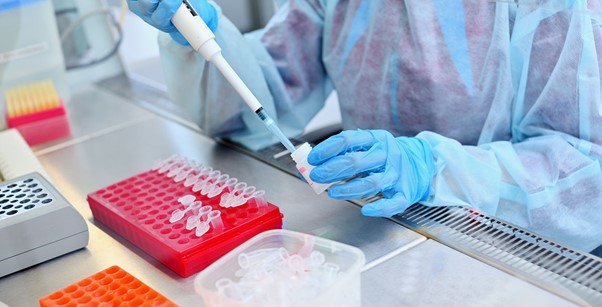 Conclusion
The healthcare industry is progressing significantly with the development of advanced diagnostic tools and technologies in the field of oncology. However, there are significant challenges that are restraining the market growth. These challenges include an uncertain reimbursement scenario, the implementation of the Patient Protection and Affordable Care Act, and high pricing pressure for laboratories in the market.
However, the U.S. solid tumor testing market is a well-established market and is expected to grow further in the coming years due to the continuous increase in awareness and need for cancer testing.
Interested to know more about the developing technologies in your industry vertical? Get the latest market studies and insights from BIS Research. Connect with us at hello@bisresearch.com to learn and understand more.