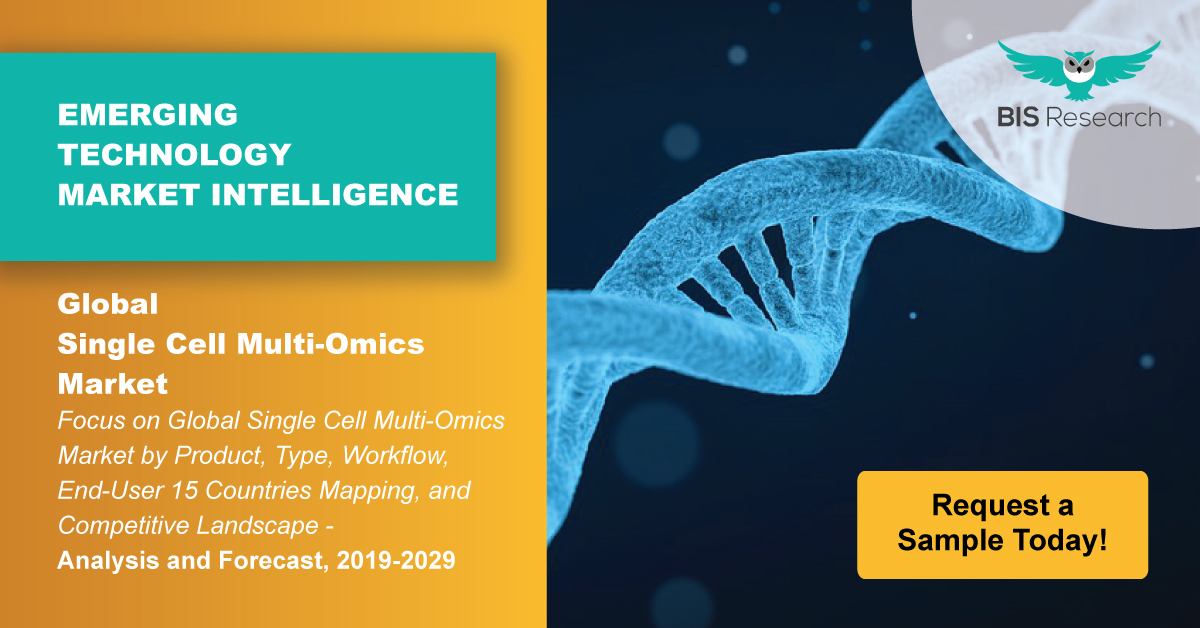 Precision medicine is a patient-centric and targeted approach gaining popularity primarily for the treatment of disorders such as cancer, diabetes, and cardiovascular diseases. With the global healthcare expenditure expected to reach $8.5 trillion by 2020, the importance and need for an approach such as precision medicine which aims at lowering healthcare burden increases manifold.
The rise in the adoption rate of precision medicine can be attributed primarily to the technological advancements and developments in the medical industry, especially in sequencing technologies. One such latest development fueling the growth of precision medicine is single cell multi-omics.
BIS Research recently published a market intelligence report titled "Global Single Cell Multi-Omics Market – Analysis and Forecast (2019-2025)," analyzing the market growth for this emerging technology during the forecast period, 2019-2025. The primary aim of single cell multi-omics is to facilitate the study of data from different platforms such as genomics, transcriptomics, proteomics, and metabolomics at a single-cell resolution.
Owing to the features that the technology offers, such as analysis of complex cell mechanisms and pathological processes along with its potential of leveraging the growth of precision medicine, single cell multi-omics market is expected to witness significant growth in the coming years. The market was valued at $1.83 billion in 2018 and according to BIS Research analysis, the market is projected to reach $5.28 billion by 2025. Moreover, in terms of growth rate, the market is anticipated to grow at 16.7% during the forecast period, 2019-2025.
Additionally, the published report provides insights about the growth of the different single cell multi-omics products in the market. Consumables and instruments are the two major products available in the market at present. Both the products acquired a good share of the market in 2018 with consumables leading the market. A similar trend is expected to be observed in the market in 2025 as well.
Further, in terms of technology, the report analyzes the three most popular technologies, namely, single cell genomics, single cell transcriptomics and proteomics, and single cell metabolomics. Amongst these, the single cell genomics technology acquired the principal share of the market in 2018 and is expected to maintain its dominance in 2025 too.
The major application areas for single cell multi-omics discussed in the report include oncology, immunology, neurology, microbiology, stem cell, and cell biology. The adoption of single cell multi-omics is increasing across all applications at a stable rate, thus propelling the growth of the market.