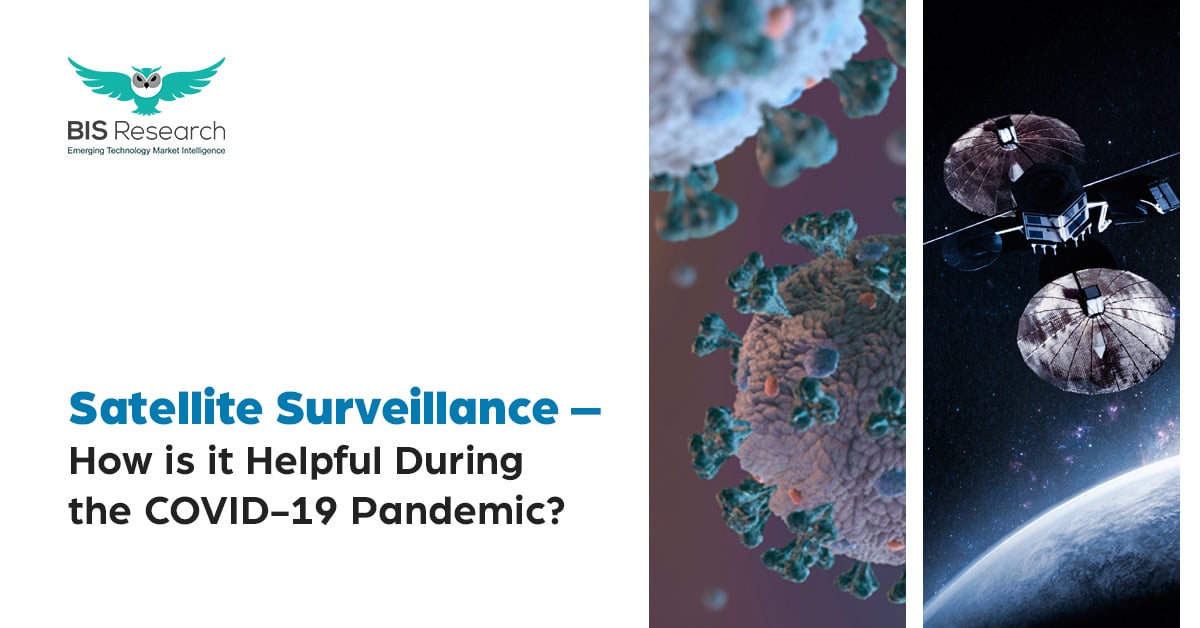 Since the global outbreak of novel coronavirus, the incidence of data tracking through the collection of geospatial data with the help of satellites has increased significantly. This data is being gathered through various mediums and methods that include the use of a variety of embedded sensors both in earth and space.
This huge and complex data can be highly lucrative as it can enable researchers to create new possibilities with the help of prediction modeling. However, a challenge is posited in the form of deciphering whether or not the data generated is unbiased. According to the recent updates in this direction, Instagram, a social media platform is being used by social media monitoring companies to find out whether or not people are staying indoors and hence obeying the nationwide lockdown in Italy. Further, geolocation data provided by the Shin Bet Intelligence Agency, Israel helps in tracking the movement of citizens. It is expected that this data can in turn enable governments to understand the severity and the trajectory of the virus.
How can the images produced through satellites help in response planning in case of the coronavirus pandemic?
Satellite images provide information pertaining to activities occurring across regions with respect to highway movement, traffic at tourist destinations, movement at industrial sites and other major commonly populated areas. In addition, these satellite images also help in assessing the existing medical facilities and status of mortuaries to help plan the means during the health crisis.
Such pandemics push the governments to analyze a variety of situations with the help of numerous kinds of data before any significant measures are taken, including the actions to control the further spread of the virus and to monitor the supply of basic necessities such as electricity and water. Satellite imaging is highly beneficial for the procurement of such data.
Further, satellite imagining has also significantly helped in reading the level of pollution across cities, which has significantly dropped since citizens have been following the strict lockdown guidelines. .
Mathematical modelling of data can also be done with the help of satellite imagining to assess the spread and impact of the disease. Geographic information systems (GIS) enables people to analyze the spread and magnitude of any disease or infection along with the possibility of an outbreak situation and its possible effects. It is considered that the study of environment factors including cloud cover, temperature, precipitation, and wind, help during the management of an epidemic. However, in case of coronavirus, this factor has not been fully utilized as yet.
Moreover, remote sensing satellites enable monitoring of disease outbreaks and this feature can offer information pertaining to disease carrying vectors such as rodents, and snakes. For instance, the outbreak of Hantavirus in China was detected through the help of satellite observations.
It is being stated that the data collected through non-traditional methods has the potential to support international humanitarian organizations in planning response toward the disasters occurring in a region. Considering that these organizations operate in areas where they have very limited or no data pertaining to population size and movement, from the data collected from the images generated via earth observation satellites can be highly beneficial in refugee planning in that region.
Thus, in a similar manner, with the help of satellite surveillance, regions across the world can be monitored for the number of cases that are being reported, areas that are currently affected due to the virus, overview of probable areas where there is high interaction of wildlife and humans - as this coronavirus is considered as zoonotic nature, and overall impact of lockdown of major cities on the weather, among other things.
How can the data generated by satellites be used?
Observation satellites produce sensing data that can be helpful in detecting the trouble points across cities. For instance, the tracking of emissions can further help track the impact of reduced traffic and closure of factories on the pollution caused and in turn the changes in climate of a particular region. This data can then be compared with data generated pre- and post-COVID-19 pandemic to draw out required analysis.
Real-time data generated through satellites can also be clubbed with warning indicators placed across the globe, and this can possibly enable governments to respond to emergencies, calamities, and disasters in a better manner.
Some of observations through satellite tracking include the following:
Satellite data and machine learning could help predict future COVID-19 outbreaks
Satellites also offer mechanism for surveillance and prediction of potential epidemics
To combat the existing global crisis of COVID-19, the data generated for communications, remote sensing, navigation, and for meteorological studies via satellites can be highly useful and be modified to draw out several insights. These insights are helpful for governments in taking necessary actions during health and other emergencies, such as novel coronavirus outbreak, globally.