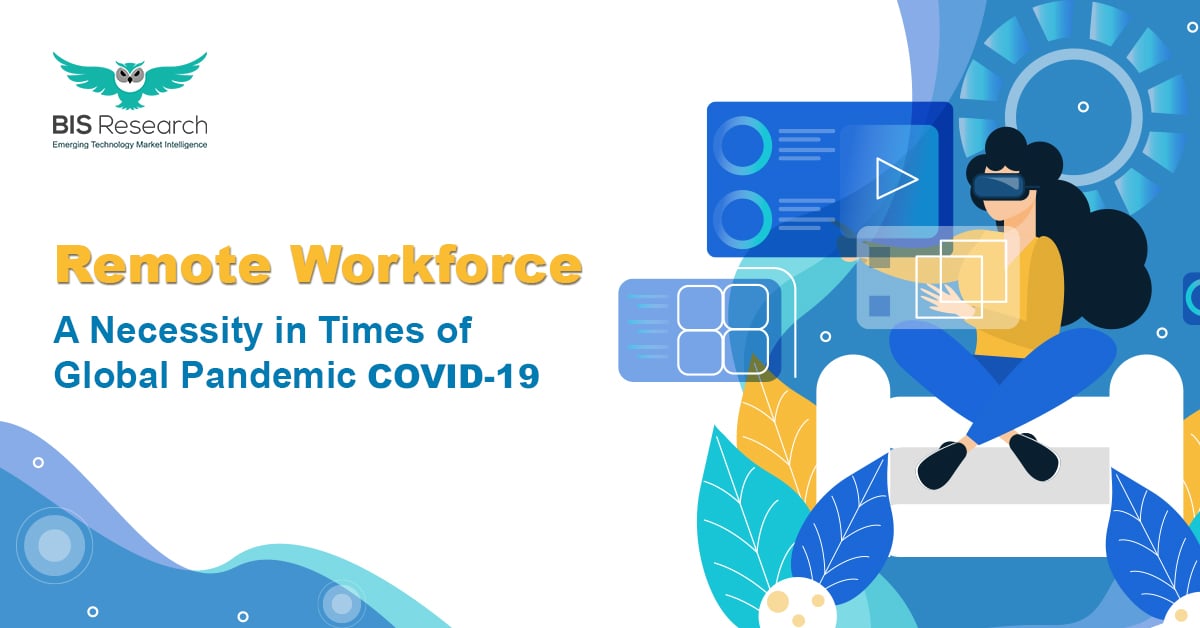 The phase of social distancing and lockdown, precautionary measures against coronavirus pandemic, has triggered several companies to develop and promote remote or digital workforce. Advocates of the remote workforce have always highlighted the benefits – it is beneficial for an organization considering its potential to increase productivity, augment employee efficiency, and reduce overhead costs drastically. However, in the past two months, creating a remote workforce has been born out of the utmost necessity, with employers challenged by the coronavirus outbreak, globally.
Interestingly, the beginning of a remote workforce has shown various organizations that employees can adapt to such arrangements and, at the same time, can maintain their output. It is expected that several organizations may extend this arrangement even as the impact of COVID-19 reduces and may include such an arrangement as a policy in the employee handbook.
However, implementing this policy also requires organizations to invest and develop platforms with the help of the technological disruptions in the market to support the new class of remote workforce, to ensure that their operations do not suffer.
Analysts at BIS Research tried identifying technologies that can support the remote workforce both in the present and future contexts, especially in case of global crisis and pandemics, such as COVID-19.
What are the different technologies that are supporting remote or digital workforce?
Cloud productivity tools, such as Microsoft O365, Zoom, Slack, Jira, and Salesforce, make it possible to work from a remote location. The companies need to setup and develop platforms for employees with systems and technologies that can enable them to work better and faster.
The companies also need to invest in technologies, such as artificial intelligence, collaborative robots, and telepresence robots to improve organizational efficiency, support a remote workforce, and integrate technological advancements such as artificial intelligence and robotics across products in healthcare, education, enterprise, personal, and manufacturing.
How can collaborative robots help organizations during pandemics, such as COVID-19 Outbreak?
With the spread of novel coronavirus, globally, social distancing has been classified as the best way to control the spread of this infection. However, at the same time, it is restricting employees from commuting to their workplaces.
Deploying robots could be a possible solution, and it has been observed that they are being used during COVID-19 pandemic to perform activities such as collecting patient samples, disinfecting hospitals, and automating lab tests.
Further, it is important to understand as to which type of robots can be used in this context, i.e., industrial or collaborative robots (COBOTs). COBOTs are different from traditional industrial robots. Traditional robots are designed to work in an autonomous environment while assuring safety through isolation from human intervention or contact. At the same time, COBOTS are designed to work alongside humans, while maintaining the safety of humans.
The global collaborative robot market has witnessed far-reaching importance with the growing requirement for improved speed, productivity, efficiency, a continuous decrease in the size of the available workforce, and the need to overcome challenges with respect to safety concerns for people working around robots in shared workplaces.
How do augmented and mixed reality help in maintaining a balance during the global pandemics?
Earlier, the majority of the non-IT companies (certain IT companies as well) were hesitant to allow workers to support office activities from their homes or remote locations. However, they have now been forced to allow their employees to work from home and meet virtually.
For instance, in the education sector, teachers and students have been interacting over video-enabled apps to ensuring schooling for children is not disrupted. Such an interaction is a result of the global health crisis caused by the spread of coronavirus.
Consequently, augmented and mixed reality (AR/MR) platforms are being developed by technology giants and are used as they provide high-quality, immersive virtual experiences. At present, several technology giants are investing in developing a mixed reality platform, including Google, Apple, and Facebook, among others.