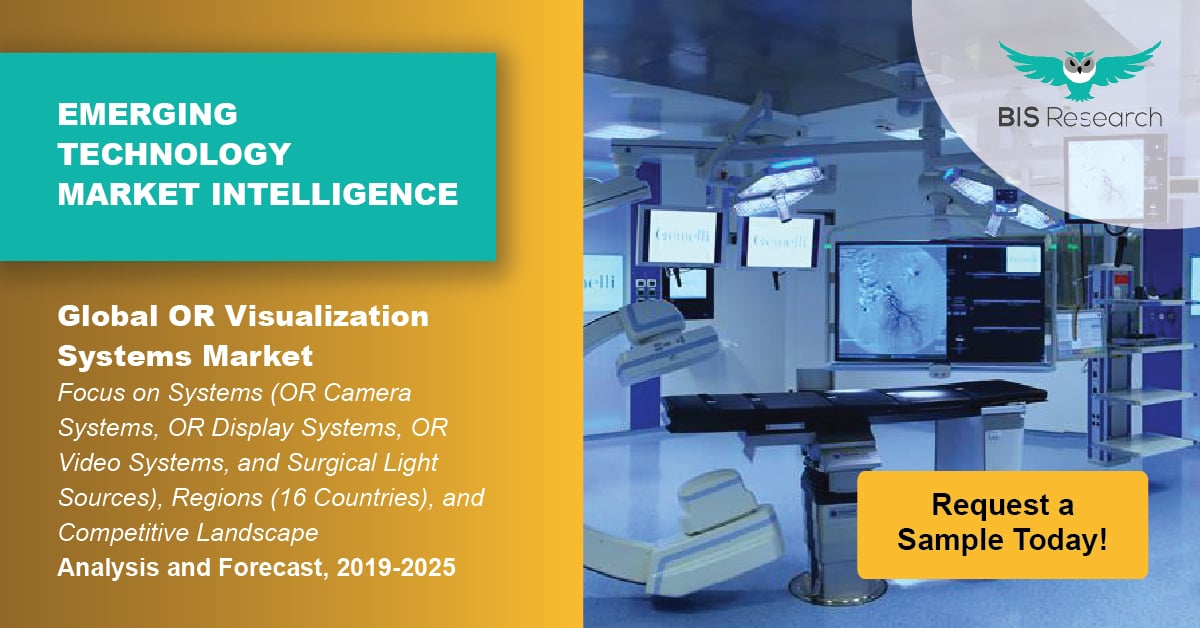 With the growing prevalence of chronic diseases, the expenditure for the diagnosis and treatment of these diseases is expected to account for approximately 43% of the total global expenditure and reach $4.0 trillion by 2020. In an attempt to lower this increasing economic burden, the medical industry has undergone several advancements in the form of development of novel drugs, advanced diagnosis and treatment technologies, and robotic systems. Moreover, governments across the world are introducing policies to make healthcare solutions accessible by reducing their manufacturing cost.
However, a large fraction of deaths occurring due to chronic diseases and the consequently increasing economic burden due to them can also be attributed to the lack of efficiency, smooth and quick functioning, and immediate attention in hospitals and more precisely in operating rooms. This has led to an increased need to improve, enhance, and further streamline the functioning of operating room systems.
An operating room system majorly constitutes of camera systems, video systems, display systems, and surgical light sources. These systems are a crucial part of an operating room and play a critical role in improving the efficacy of surgical procedures and thus contribute to better patient care and outcomes.
Increasing surgical requirements with growing cases of diseases and introduction and wide adoption of minimally invasive surgeries and 8K resolution in surgical procedures along with technological advancements in surgical instruments are the key factors and opportunities which are propelling the growth of the operating room visualization systems market across the globe.
As per the latest market intelligence report published by BIS Research titled "Global Operating Room (OR) Visualization Systems Market – Analysis and Forecast (2019-2025)," the global OR visualization systems market was valued at $4.27 billion in 2018 and is anticipated to witness stable growth at a CAGR of 6.52% during the forecast period, 2019-2025.
Further, in terms of region, the report discusses the market growth for five prominent regions namely, North America, Europe, Asia-Pacific (APAC), Latin America, and Rest-of-the-World. Amongst these, the APAC region is projected to emerge as the fastest growing region during the forecast period, with the highest compound annual growth rate (CAGR). However, in terms of market size, North America is expected to maintain its dominance and acquire the largest market share by 2025.
Additionally, the published report provides key insights about the leading players venturing in the OR visualization systems market and the overall competitive landscape of the market. According to BIS Research analysts, there is high competition in the OR visualization systems market and notable companies such as Stryker Corporation, Olympus Corporation, and Karl Storz are investing in the market.
With companies focusing on developing advanced visualization tools such as endoscopy, camera heads, hybrid displays, and advanced 4K video recording systems, the OR visualization systems market is expected to undergo significant developments in the coming years and witness robust growth.