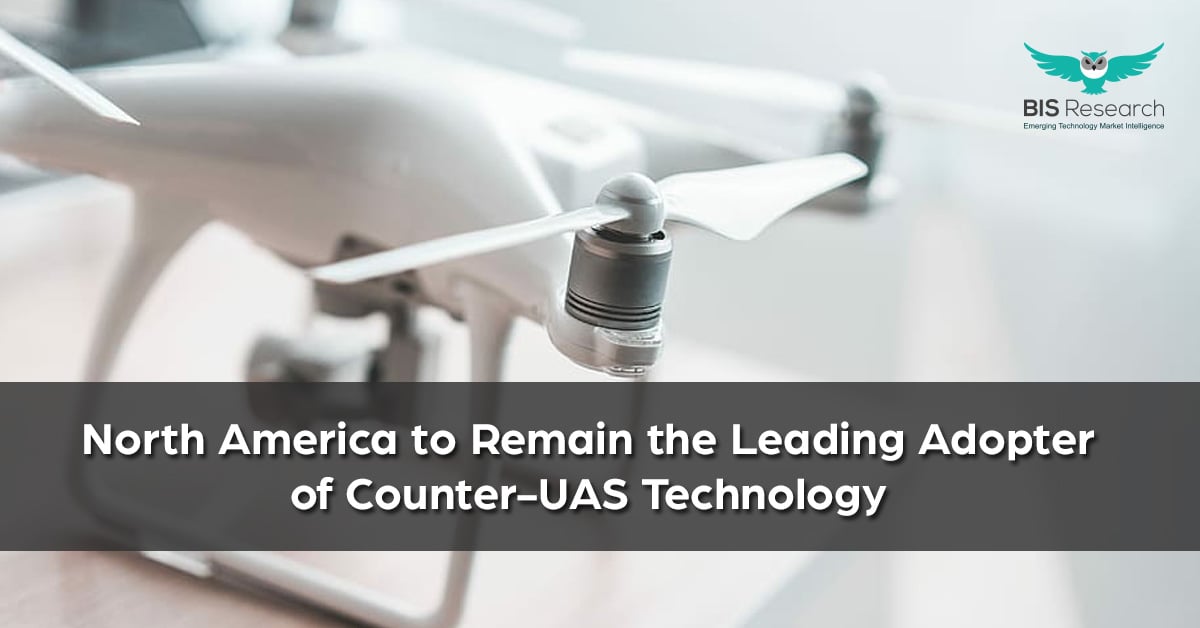 With the ongoing concerns of excessive drone sightings and several of them posing as potential threat, the demand for counter-UAS technology is gradually increasing. To answer the questions arising in the minds of several people reading about counter-UAS technology, BIS Research analysts asked certain questions to Matt McCrann, Vice President, Sales DroneShield. Here's what he had to share about the technology:
1. There has been an increased number of unauthorized drone sightings across various places. So, how do you think this technology can address such an issue?
The UAS operators that pose a risk are often categorized in three ways; clueless, careless, or criminal. The increasing UAS operations directly lead to an increase in the three threats posed by drones. Owing to an increasing prevalence of drones, criminal drone activity becomes inconspicuous. The need for effective counter-UAS solutions parallels the commercial adoption of drones, much like the need for cybersecurity parallels the expanding reach of the internet and other networks.
2. What are the major concerns of the end users of C-UAS solutions?
A primary concern of end users is understanding what they can and cannot do. The need for a C-UAS solution is clearly understood, however understanding the ways to adequately address the threat and comply with the legalities of various federal, state, and local regulations remains a main concern. Also, lack of knowledge to be able to stay on top and ahead of the threat is a known pain point. We're talking about a commercial technology with rapidly evolving capabilities, and unfortunately government and large organizations, who are often the most at risk, don't always have the same in-house expertise to understand, develop, and manage the solution alongside the evolving threat.
3. What are the most popular drone detection techniques used today?
Radar and RF detection are the most popular, however advancements around other means such as optical i.e. cameras and acoustics often make these viable options. And of course, we see complex multi-sensor systems involving several of these methods as a more complete approach when feasible.
4. Which of the top countries you see are expected to be the early adopters of counter drone solutions?
DroneShield is a global company, so we've seen increasing activity and interest on almost every conceivable front. On the defense front, due to its size and military technology strength, the U.S. will continue to be one of the largest adopters of advanced tech. That said, the initial lack of specific regulations around the use and mitigation of drones has slowed down adoption of C-UAS solutions by homeland focused federal agencies and commercial end users, however ongoing and recent efforts that have been made should improve adoption in this region. Due to the very real, immediate threat caused by drones in the region, countries in the Middle East, specifically members of the GCC, have also been quick adopters.
5. Which industries according to you are expected to be the most interested in deploying counter-drone technology?
Obviously, defense and national security industries are the early adopters, however due to increasing activities worldwide, we are currently witnessing airports, critical infrastructure such as oil, gas, and utilities evaluating their options for addressing the threat to their businesses.
In case, you would like to know more about the technology, register for the "Counter-UAS Technology: Protecting Critical Assets from Drone Intrusions" webinar on Wednesday, 15th January 2020 at 10:30 AM (PST), with Geoff Moore, Blighter Surveillance Systems and Matt McCrann, Vice President, Sales DroneShield.