The world of sports has always embraced any new technological innovation to ensure accuracy and transparency in results. At the recently inaugurated FIFA World Cup 2022 in Qatar, the fans in and outside of the stadium will not just be witnessing a high-octane game of football but also experience the integration of some highly sophisticated technologies.

From AI assistance for off-side decision-making to advanced stadium cooling technology, this football World Cup 2022 in Qatar has a line-up of several new technologies.

Let's look at some of these technologies being integrated at the FIFA World Cup 2022 in Qatar:

Al-Rihla – The 'Connected' Ball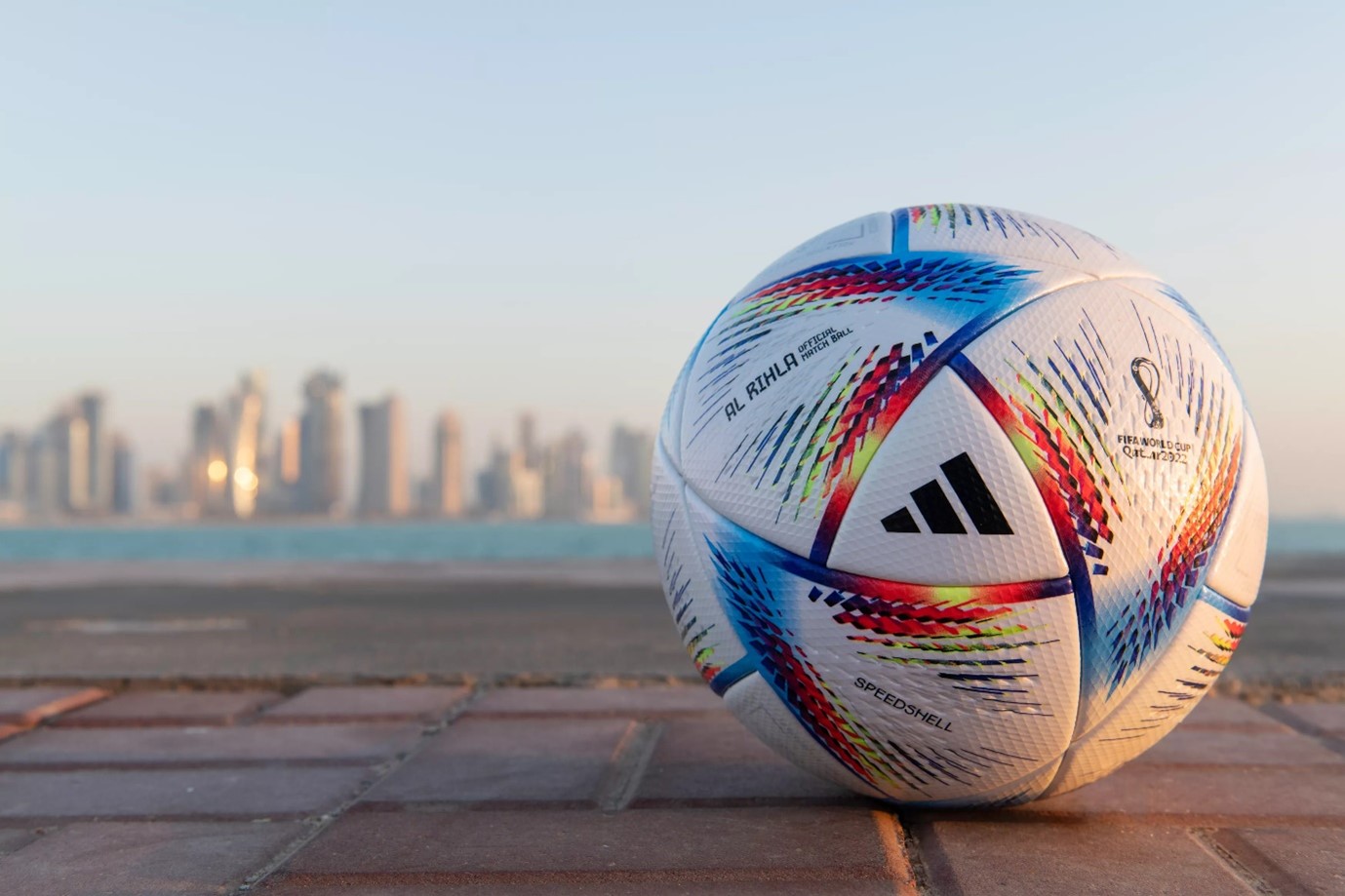 Figure 1: Official ball for the FIFA World Cup. Image courtesy FIFA.com
When Adidas launched the official ball for the football World Cup 2022, Al-Rhila, it immediately caught the attention of tech enthusiasts worldwide. Integrated with high-efficiency motion sensors, the ball uses the latest Adidas Suspension System to send out useful data at 500 times per second.

While the sensors fitted inside the ball do not affect playing conditions at all (in fact, the ball is designed to be the fastest in flight in the history of the sport), they do help officials a lot in several crucial decision-making.

The data collected from the sensors sent out by the ball at every movement can be used for video assistant referees' (VAR) decision making, off-side incidence precision, detecting peak game speeds, and a lot more.

Semi-Automated Offside Technology (SAOT)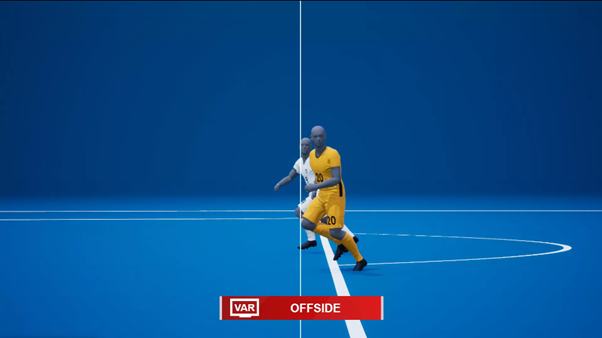 Figure 2: Image Courtesy FIFA.com
It was during the last edition of the FIFA World Cup (Russia, 2018) when the VAR technology was first used in a football game and was immediately a success. In this edition of the football World Cup 2022, FIFA announced the integration of a new technology which will work in consortium with VAR to assist video officials in crucial decision making during the match.

The semi-automated offside technology, or SAOT, is an AI-enabled technology that will provide instant information on the position of a player to decide if he was in an off-side position or not.

With the help of 12 cameras installed across the stadium that track data from 29 different positions of a player and data transferring at 50 times per second, the overall decision making can be done within a few seconds.

In the context of the game and the overall tournament, ensuring the off-side position of a player pays a huge role. And, therefore, SAOT is a crucial technological integration in FIFA World Cup 2022 in Qatar.

Advanced Stadium Cooling Technology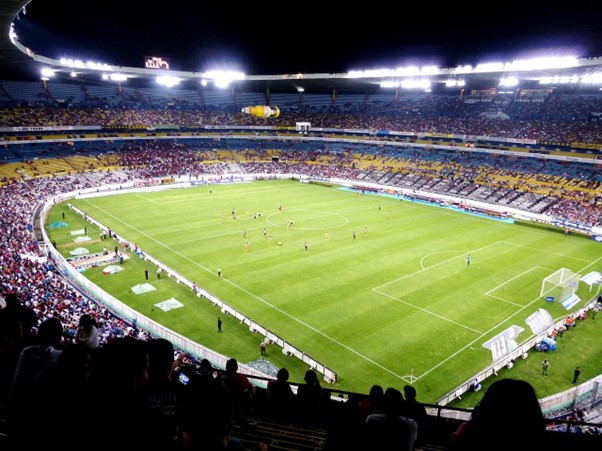 One of the biggest challenges during this edition of the football World Cup was to endure the soaring temperatures and humid conditions of Qatar. However, thanks to Dr. Saud Abdulaziz Abdul Ghani, this challenge was duly dealt with.

The innovation of 'Dr. Cool' (as what Dr. Ghani is now referred to) has allowed the match officials to maintain an optimum stadium temperature for not just the players but also the fans attending the match.

A stream of chilled water, stored at an energy center built near the stadium, is brought to the stadium through a dedicated pipeline. This is, then, used to in the form of cold air which is pushed onto the playing field as well as the stands and seating areas where spectators are gathered.

A first of its kind technology applied for a football World Cup tournament, this method is claimed to be 40% more sustainable and energy-efficient than any other conventional cooling method. The systems use insulation and spot cooling to make them as environmentally friendly as possible.

FIFA Player App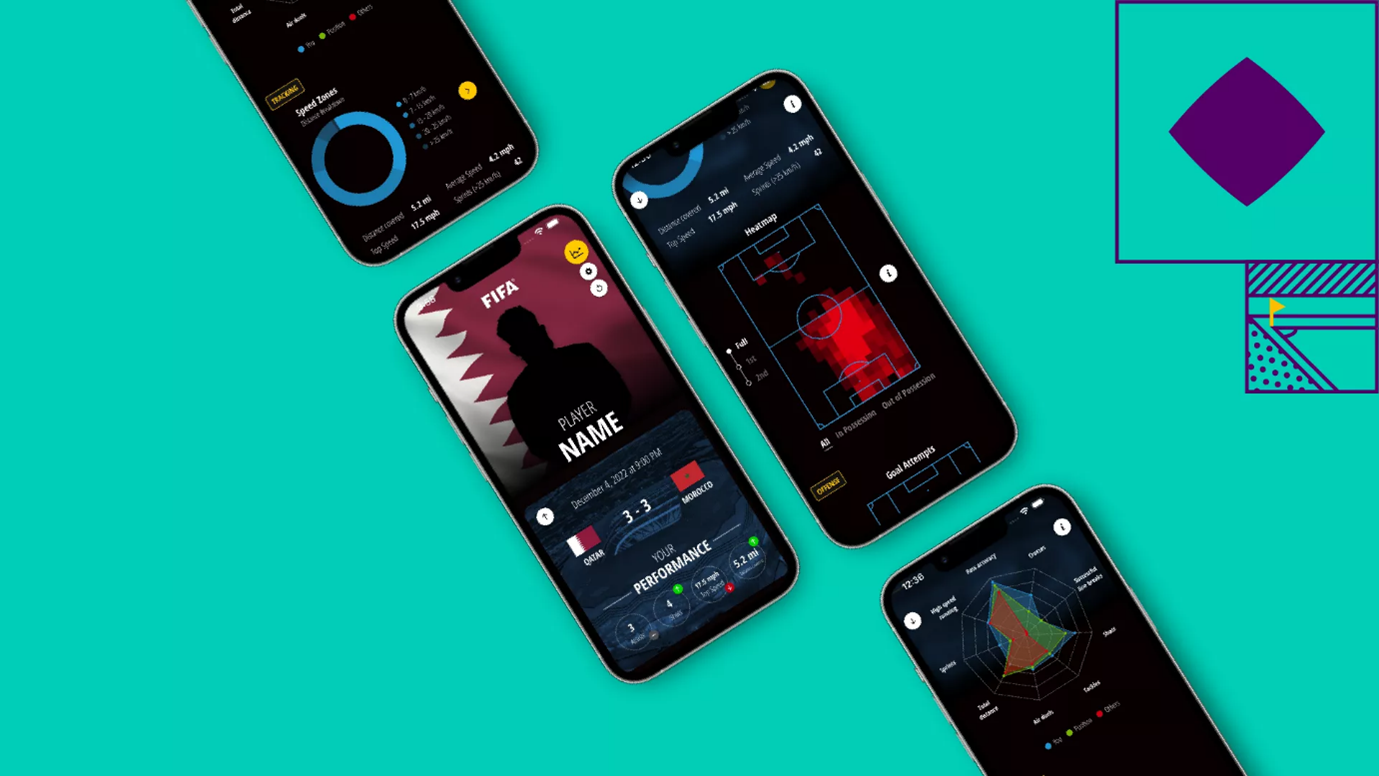 Figure 4: Image courtesy FIFA.com
Among all the technological innovations introduced in this FIFA World Cup 2022 in Qatar, not all are useful for only the non-playing officials. One such technology that is going to be highly efficient and supportive to players on the field is the all-new FIFA Player App.

A sophisticated mobile application developed by FIFA in collaboration with FIFAPRO is the first of its kind technology getting integrated in this edition of the football World Cup.

The application can be used by the coaching staff and the players to assess their performance after the match and analyze their overall performance.

Some of the metrics that the app will help in tracking include displaying the distance covered by a player at various speed thresholds, whether a player moved to receive the ball, the pressure they applied to an opponent, receiving locations, and more.

In respect to the game of football, integration of advanced technology was first introduced with video analysis coming into play back in 1980. Today, the game is witnessing a barrage of highly sophisticated technologies getting integrated with the game to ensure fans and players equally enjoy the sport. The FIFA World Cup 2022 in Qatar will certainly set the stage for several long-term technological benefits for sports overall.

Interested to know more about the developing technologies in your industry vertical? Get the latest market studies and insights from BIS Research. Connect with us at hello@bisresearch.com to learn and understand more.