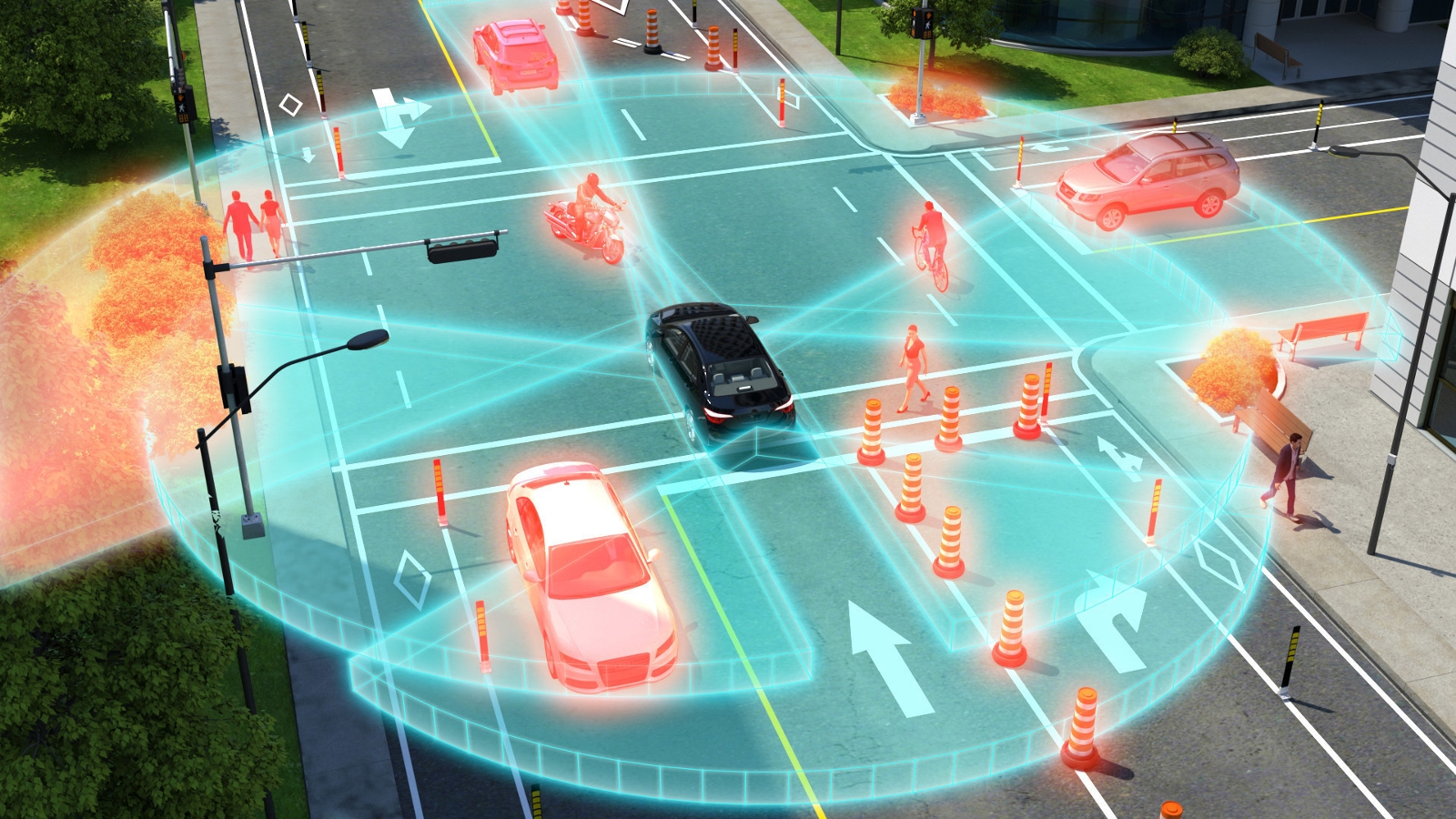 A LiDAR based self-driving car
Light Detection and Ranging system (LiDAR) is a way to scan and detect the distance between the vehicle and other obstructions surrounding it. It makes use of short and rapid laser light that highlights the targeted object and the distance is calculated on the time taken by the laser light to bounce back. A 3D imaging is then created for the target. Originally, this technology was launched in the 1960s to capture the location of the submarines from the aircraft. The use of this technology for the automotive industry has transformed the object sensing capabilities of semi-automated and fully automated vehicles. As it helps in avoiding collision of the vehicle with its surroundings. As per a market research report published by the BIS Research titled, 'Global Automotive LiDAR Market, Analysis & Forecast', the total market in 2016 was around $65 million which is expected to grow in a CAGR of double digits till 2027.
Presently, there are other ways to detect and scan the area outside vehicles such as infrared sensors, cameras, ultrasonic sensors and cameras. However, these technologies mostly gather dense data about the surroundings, post which useful information is extracted out of it and is then relayed to the system. However, the speed at which the information is processed, and the accuracy of the data is not as high as that calculated by the LiDAR system, which is in high demand in the automotive industry considering the stringent norms regarding passenger safety being followed across countries. In case of fully automated vehicles, a combination of sensors is being used for precision. Also, in the recent past, the focus of the automotive companies is to devise technology which can support Advanced Driver Assist Systems (ADAS) to prevent vehicle collision. The demand for ADAS systems is expected to rise as both in semi-autonomous systems and autonomous vehicles.
Some of the possible factors that can affect the automotive LiDAR market are increased adoption of technology in automated vehicles and the superior technology of LiDAR as compared to other object sensing tools. At present, the market is at a nascent stage thus, there is a lot of scope for ship companies to innovate and grow in this market.
BIS Research has conducted an extensive market research and the market intelligence report published by the company aims to provide an in-depth analysis of the key development strategies and market trend dynamics which includes drivers, restraints and opportunities prevailing in the industry.
For further queries, please write to us at sales@bisresearch.com or call us at: +1-50-404-8135 and request a sample report.