Every day, many fleet vehicles, including large trucks, vans, and commercial vehicles, traverse the roads while delivering the essential goods that fuel the global economy. Fleet operators are embracing ingenious Internet of Things (IoT) concepts to constantly monitor their vehicles and readily adopt the technology to streamline complex operations.

According to the BIS Research report, the global fleet management market is projected to reach $41.54 billion by 2031 from $8.35 billion in 2022, growing at a CAGR of 19.52% during the forecast period 2022-2031.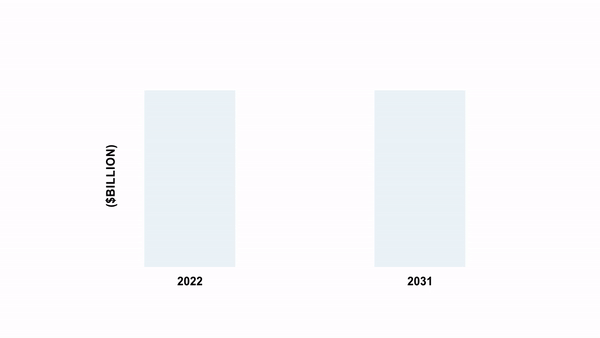 Find more details on this report in this FREE sample.
This blog will explore the cutting-edge strategies and innovations that will position original equipment manufacturers (OEMs) at the forefront of the fleet industry in 2024.
Telematics Integration in the Global Value Chain of Fleet Management
Due to ongoing supply limitations and high demand from consumers, there won't be enough vehicles to meet the demand for the upcoming 2024 model year.
In the context of a fleet allocation, most original equipment manufacturers (OEMs) require pre-approval for placing orders based on the fleet's previous orders quantities.
The adoption of a fleet ordering allocation system represents a remarkable milestone in the history of fleet management, marking a significant transition in the industry.
Here are five IoT trends that are transforming the fleet industry:
Predictive Vehicle Management: IoT-enabled sensor technology in fleet management offers valuable insights and enables proactive maintenance. With predictive analytics, fleet operators can identify and address vehicle issues before breakdowns occur, optimizing service and enhancing overall performance.
Data Transparency: IoT solutions provide real-time alerts, ensuring timely updates for transportation team members, enabling swift decision-making, and boosting productivity. This operational visibility minimizes downtime by disseminating information across the premises.
Cost Efficiency: Sensor devices in the fleet sector reduce costs by addressing vehicle damage, fuel wastage, and operational flaws. IoT solutions optimize fleet operations, ensuring road safety and minimizing maintenance expenses.
Advanced Telematics: Telematics in the fleet industry analyzes driver behavior and provides odometer readings. It enables proactive maintenance, manages spare parts inventory, tracks vehicle location, and offers real-time alerts.
Low Fuel Consumption: IoT technology in the fleet industry enhances vehicle performance and productivity while reducing operational costs. Affordable sensor devices and seamless connectivity provide real-time insights and valuable feedback for optimized fleet management.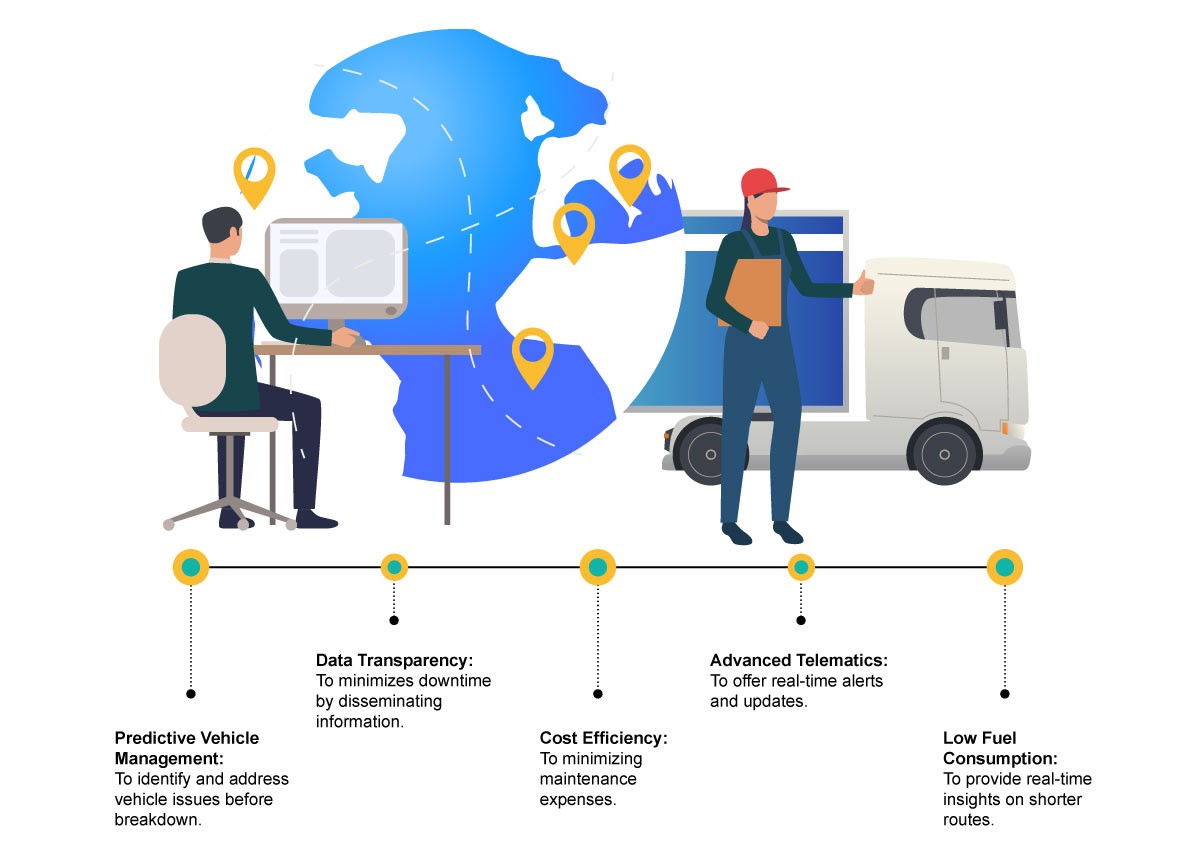 Conclusion
IoT revolutionizes the fleet industry, fueling its annual growth and increasing competition. To stay ahead, a comprehensive IoT solution for smart fleet management is crucial. Thus, OEMs must explore IoT-based satellite fleet management technology to thrive in the dynamic and competitive market.
Interested to know more about the developing technologies in your industry vertical? Get the latest market studies and insights from BIS Research. Connect with us at hello@bisresearch.com to learn and understand more.