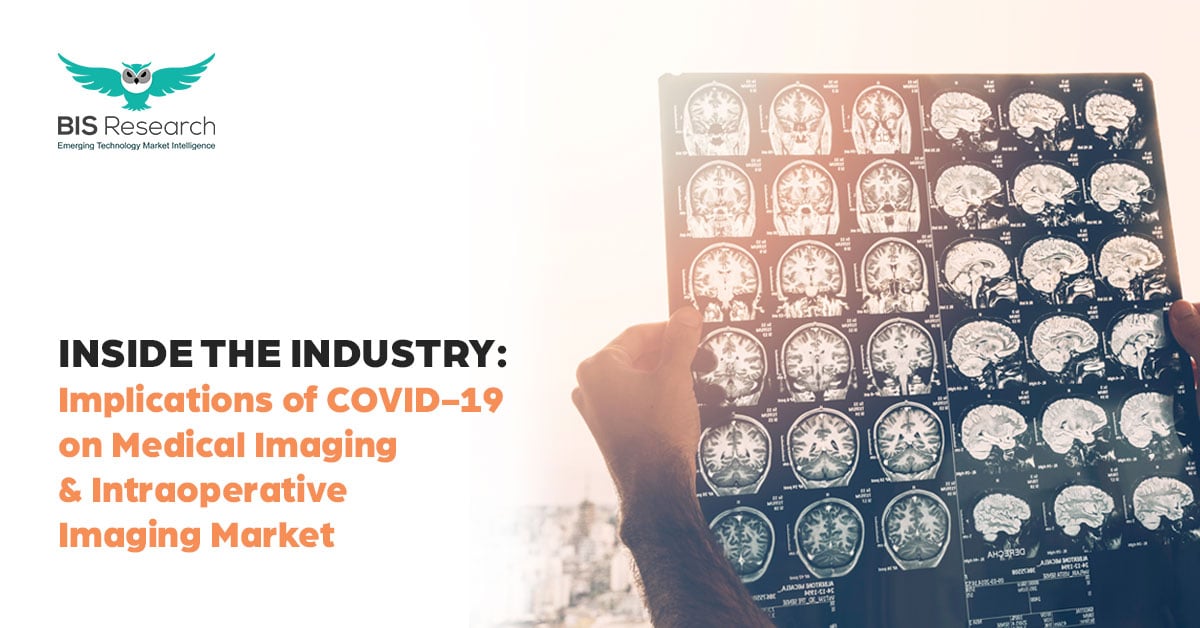 Recent research studies have observed that intraoperative MRI in operating rooms helps in improving the overall health of the patient as it reduces the resection rate along with the required stay time in the hospital. Intra-operative imaging is a modern tool that provides high-resolution real-time images that enhance the overall monitoring at the time of the surgical procedure. Today, several hospitals and institutions are opting for the updated intraoperative imaging systems to reduce the cost of surgery.
Further, due to the outbreak of novel coronavirus, several governments have given a directive to the hospitals to postpone all elective surgeries and non-critical medical procedures. Along with these, the government has also requested hospitals to put a hold on radiology diagnostics tests and regular health check-ups that do not require immediate attention, to a large extent.
Owing to the COVID-19, the medical imaging market has witnessed growing incorporation of imaging devices for diagnosis, treatment monitoring, and surgical intervention along with increasing geriatric population and prevalence of chronic diseases.
Also view our report on - Global AI-Enabled Medical Imaging Solutions Market
As per a study conducted by the European Society of Radiology (ESR), the average waiting time pertaining to imaging of rheumatology outpatients in the U.K., in 2016, was around 306 days in case of an MRI scan and approximately 89 days for a CT scan.
This signifies that the healthcare community is already under pressure to reduce waiting times associated with diagnostic radiology, and the COVID-19 scenario has further aggravated the weight.
Therefore, it is expected that the healthcare community across the world would be forced to increase their capacity for diagnostic radiology exams. Further, it is observed that the key players of global medical imaging market, such as GE Healthcare, have already taken the necessary steps to deal with the expected increase in demand.
For in-depth knowledge of COVID-19's impact on the medical industry – Download Analyst Note.
BIS Research Analyst Notes
We're on a mission to harness the potential of disruptive technologies to make businesses thrive in today's digital age. As a leading market intelligence provider, we've taken the responsibility of providing credible information to companies worldwide and help them navigate out of these times of crisis. Straight from the desk of our analysts, these research notes are designed to highlight the impact of the COVID-19 pandemic on global trade and industries.