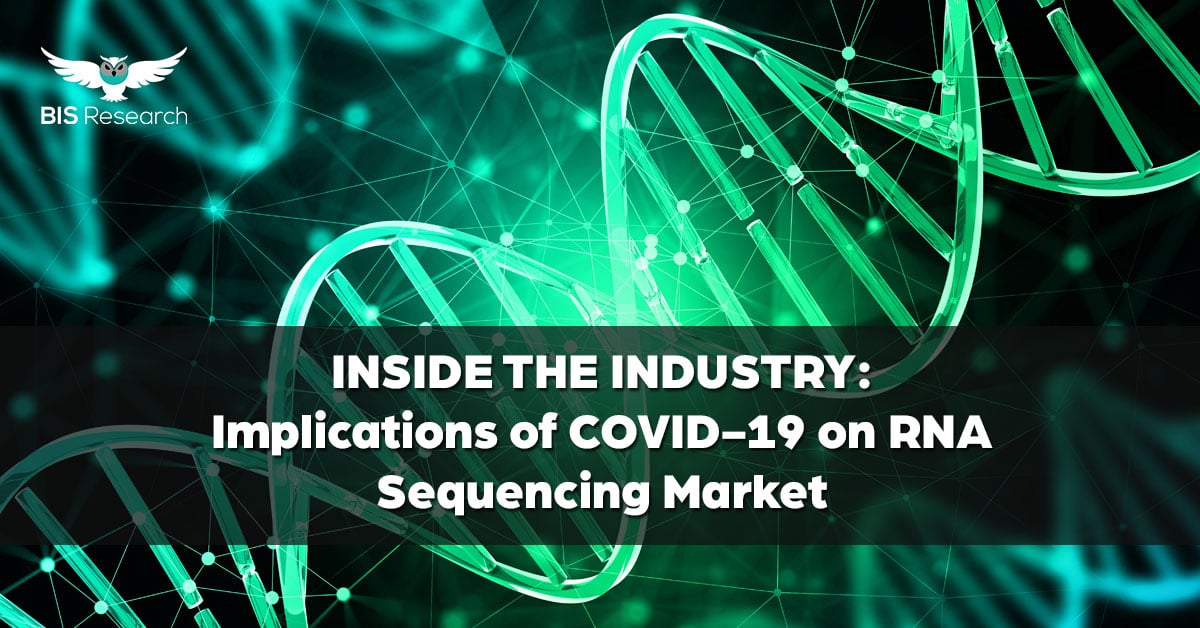 Novel coronavirus or COVID-19 is a type of single-stranded RNA (ssRNA) virus, which, like any other virus, binds itself to the host receptor present on the surface of the target cell to evolve and spread infection.
After the coronavirus outbreak, a study was conducted, titled "Single cell RNA sequencing of 13 human tissues identify cell types and receptors of human coronaviruses." In the study, to identify the potential candidate, single cell gene expressions of around 13 human tissues, along with 119 cell types, were analyzed.
It was observed that SARS-CoV-2, i.e., coronavirus enters a body through ACE2 protein, which is also present in the body across tissues in lungs, kidneys, colon, liver, and stomach, among others. Consequently, coronavirus disease (COVID-19) can easily infect multiple organs in the body.
Therefore, SARS-CoV-2 has positioned the RNA sequencing industry at the center stage with unprecedented demand for research and treatment for COVID-19. With the exponential rise in COVID-19 cases globally, the pressure on the healthcare system has been increasing to curb the pandemic.
Also view our market intelligence study on Global RNA Sequencing Market
Clinicians and laboratories are massively incorporating RNA sequencing to decode the genetic information of SARS-CoV-2. Researchers across the globe have initiated large-scale genome studies for understanding the correlation between host and viral genomes to contain the spread of the disease.
In March 2020, the U.K. government launched a new alliance for the sequencing genome of SARS-CoV-2 through genome sequencing, thereby enabling the development of treatment solutions. Such initiatives by several governments and research fraternities are expected to have a significant effect on several companies active in the global RNA sequencing landscape, further augmenting the overall market growth.
Established companies such as Illumina, Inc., Oxford Nanopore Technologies, and Thermo Fisher Scientific Inc are actively supporting research programs by offering RNA sequencing products, thereby empowering scientists and researchers to develop vaccines and therapies.
For in-depth knowledge of the COVID-19 impact on the medical industry, Download Analyst Note.
BIS Research Analyst Notes
We are on a mission to harness the potential of disruptive technologies to make businesses thrive in today's digital age. As a leading market intelligence provider, we deliver credible information to companies worldwide and help them navigate out of the current times of crisis. Straight from our analysts' desks, these research notes are designed to highlight the impact of the COVID-19 pandemic on global trade and industries.