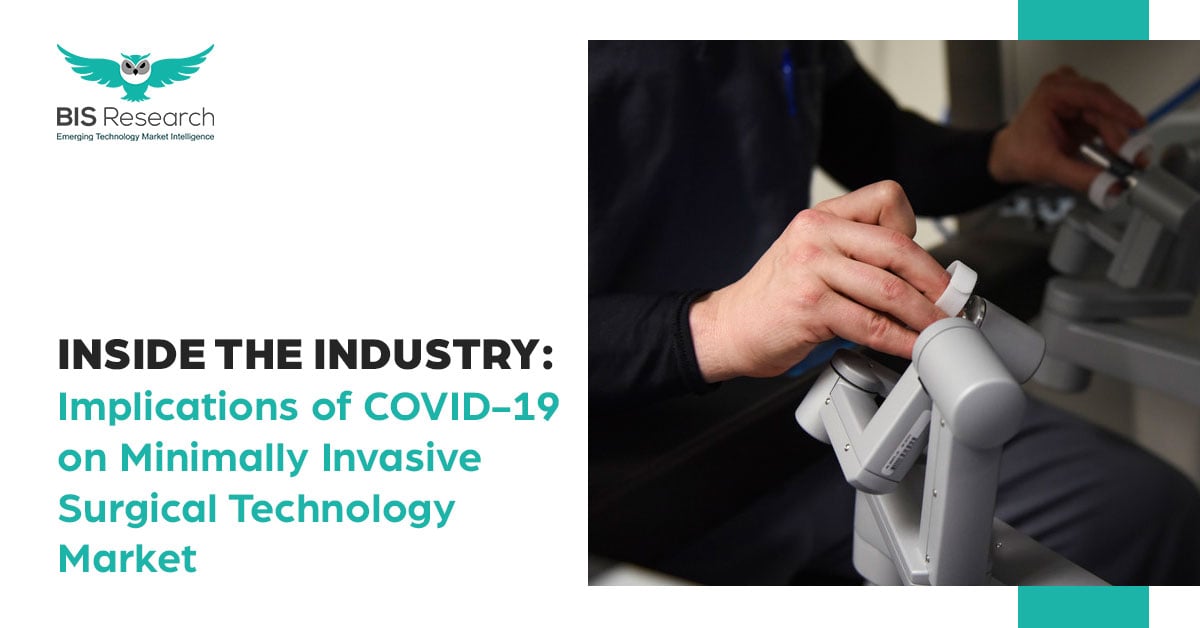 Minimally invasive surgical (MIS) technology is one of the major contributors to the global medical device market. During 2017, the MIS technologies accounted for the 7th largest contributing share to the medical device market's global revenue. Analyzing the performance and prospects of different companies offering MIS technologies in the past decade (2010-2019). The year 2020 was expected to be the head start for the ubiquitous incorporation of MIS technology and the rise of next-generation MIS technologies, such as hand-held robotic MIS equipment, miniaturized surgical robotics, and autonomous surgical robotics. However, what started as an outbreak in China at the end of 2019, has completely shifted the course of the MIS technology ecosystem and resulted in a massive impact on MIS technology ecosystem.
Globally, the exponential rise in the number of COVID-19 cases has significantly increased the pressure on the healthcare ecosystem, specifically on the healthcare providers. The MIS technology ecosystem is one of the foremost fields in the healthcare domain, which witnessed a substantial impact due to the outbreak of COVID-19.
View our similar report on Global Minimally Invasive Surgical Systems Market
During the pre-COVID-19 scenario, a total of 132.2 million surgeries were conducted globally that amounted to approximately $27.20 billion in terms of revenue in 2019. The market has witnessed approximately an average growth of 7.90% in the past five years. The spread of COVID-19 is yet to be contained considerably. Therefore, governments worldwide are forced to recommend the healthcare communities to postpone certain elective surgeries i.e. those surgeries that are not very critical and can push forward and medical procedures that can be put on hold as a plan-of-action to cope with the pressure.
https://bisresearch.com/analyst-notes/covid-19-minimally-invasive-surgical-technology-impact
Considering the necessities of elective surgeries, which are crucial to the financials of several hospitals, it is expected that hospitals will be authorized to perform elective surgeries soon. It has already been noted that at the end of April 2020, few hospitals with a smaller number of COVID-19 cases had been performing elective surgeries.
View detailed Analyst on Minimally Invasive Blog - https://bisresearch.com/industry-report/minimally-invasive-surgical-systems-market.html
BIS Research Analyst Notes
We're on a mission to harness the potential of disruptive technologies to make businesses thrive in today's digital age. As a leading market intelligence provider, we've taken the responsibility of providing credible information to companies worldwide and help them navigate out of these times of crisis. Straight from the desk of our analysts, these research notes are designed to highlight the impact of the COVID-19 pandemic on global trade and industries.