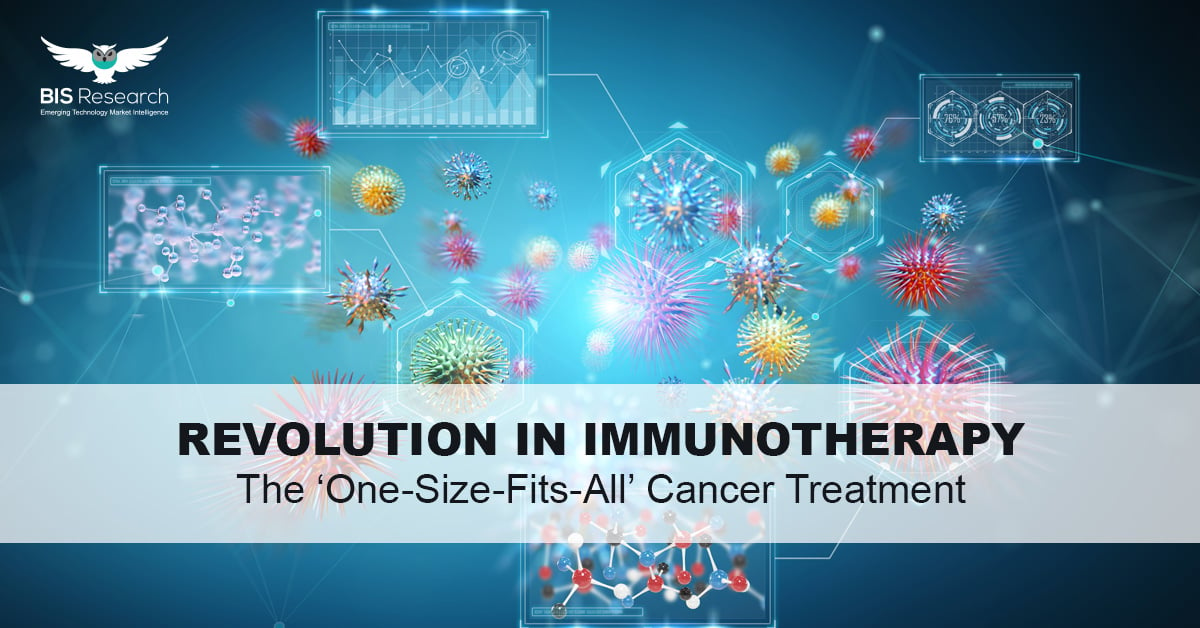 Authored by Abdul Wahid Khan, Principal Consultant & Nitish Kumar Singh, Lead Analyst, Healthcare, BIS Research
The immune system – body's defense mechanism – has the capability of preventing a body from infections and foreign bodies. Immunotherapies are being developed by modifying immune system cells for cancer treatment. Engineered T-cells have majorly contributed to the development of cancer therapies. In 2017, the USFDA approved two drugs – Luxturna (Spark Therapeutics) and Kymriah (Novartis AG) – based on Chimeric Antigen Receptor T (CAR T) cell therapy which has achieved major success in the treatment of several types of hematological malignancies such as acute lymphoblastic leukemia (ALL), lymphoma, and multiple myeloma (MM). However, this therapy is not available for solid tumors.
A recent breakthrough in immunotherapy is the discovery by scientists from Cardiff University on a T-cell and its receptor, that is claimed to be a treatment for a wide-range of solid tumor cells such as lung, skin, blood, colon, breast, prostate, ovarian, and cervical cancer cells. The need to discover a novel method by which the immune systems may combat tumors led the team to conduct the research, and note the finding as described above.
Highlights of Findings by the Scientists at the Cardiff University
T-cells possess receptors on their surfaces allowing them to see and make decisions at chemical levels. The Cardiff team discovered that the T-cells inside in blood can scan the body to identify the threats and can combat a wide spectrum of cancers. In the words of one of team members, Prof Andrew Sewell, "There's a chance here to treat every patient, that previously nobody believed could be possible", referring to treatment for cancer.
The receptor on the T-cell interacts with a molecule, MR1, present on the surface of every cell in the human body. MR1 flags a distorted metabolism inside a cancerous cell to the immune system. Another team member Garry Dolton believes that T-cell being able to locate MR1 in cancerous cells, makes the discovery the first of its kind.
However, the research is in the initial phase and the above-mentioned procedure has only been tested on animals. Further safety checks need to be performed before beginning the trial of the said therapy on humans.
Future Scenario With Respect to This Transformative Discovery
In 2018, the count of CAR T clinical trials in China exceeded those in the U.S., with most of the trials targeting the solid tumors. Therefore, companies need to focus on China's growing clinical research infrastructure, which is expected to help in lowering the cost of manufacturing. Additionally, less stringent regulatory environment in China can aid in conducting a greater number of clinical trials.
Pipeline drugs such as SPK-8001 (spark therapeutics) and ZYNTEGLO (bluebirdbio) have shown promising results in phase III trials which further boost the confidence of players working in this space. Also, as per the analysis by BIS Research, the global market for cell and gene therapy is expected to reach approximately 12 billion in 2025 growing at a CAGR of ~36%.
In 2019, the investigative CAR T-cell therapies pipeline rapidly expanded to more than 500 trials. This signifies that companies working in this space have made huge investments from over the globe. Owing to this research, solid tumor treatment can be further boosted by adopting clinical partnerships with academic research institutions. Since all CAR T configurations cannot be tested simultaneously, this partnership will help in the shortening of innovation cycle, and provide the ultimate differentiation in a crowded field.
Hence, with the researchers claiming the T-cell receptors to make "universal treatment" i.e., treatment for all types of cancer by the same therapy, a possibility, we shall eagerly look forward to a brighter future of immunotherapy.