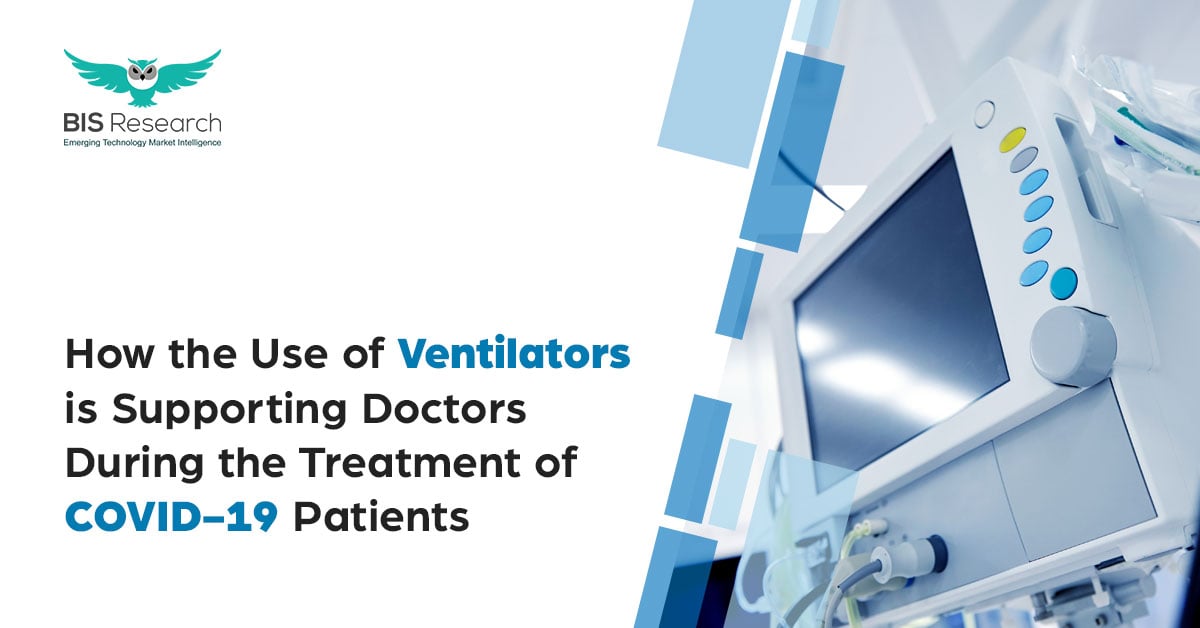 Based on a recent news released by the U.S. Food and Drug Administration has authorized the use of ventilators developed by National Aeronautics and Space Administration (NASA). These ventilators have been approved under the ventilator emergency use authorization (EUA) for treating patients suffering from COVID-19.
. During the treatment of novel coronavirus patients, ventilators are considered as a highly important device, thus an increase in demand. The relaxation in regulations related to ventilator manufacturing has prompted new companies to enter the market to fulfill the increasing demand.
Several countries are ordering new ventilators to bridge the gap between the increasing demand due to the spread of COVID-19 and shortage in supply. An additional demand for thousands of new ventilators has been created in the U.S. and the U.K. in the recent times The stringent rules related to procurement, logistical systems, and in-transit processes along with the time spent in administrative activities make the procurement of ventilators a challenge.
How can ventilators be used during the treatment of the novel coronavirus?
It has been recorded that once infected with coronavirus, a patient is expected to suffer from serious respiratory ailments. Based on a study published by Journal of the American Medical Association on March 13, 2020, approximately over 40% of novel coronavirus patients suffer from acute respiratory distress syndrome (ARDS) and require ventilation. Similarly, in Italy (majorly) and Spain, out of the total COVID-19 patients, approximately 10% to 15% patients need ventilator support during the treatment, as per a recent WHO report on Europe.
In case of ARDS, the level of oxygen in the body drops due to impaired flow and during this time the ventilator helps in stabilizing the breath of the patient by supplying oxygen to the body. Ventilators per say do not treat the disease or infection in the body, they provide an additional supply of oxygen to the body and support it to fight the infection affecting the body.
Based on the information shared by the National Center for Biotechnology Information, a regular intensive care unit (ICU) patient requires an average of 3 to 7 days of oxygen support. However, a coronavirus patient needs more time to recuperate from the disease as their immune system is at an all-time low and the body needs ample time to generate antibodies and fight that infection. Based on the inputs shared by China with the WHO, a COVID-19 patient requires approximately 13 days of ventilator support during the treatment.
Which emergency procedures have been implemented by the regulatory bodies to ensure that the increasing demand for ventilators can be fulfilled?
With the intensive care units being jam-packed owing to the spread of coronavirus pandemic, the FDA has decided to relax certain norms for ventilator manufacturing to fulfill the burgeoning demand for ventilators. Some of the relaxations include the following:
Use of ventilator beyond their shelf life
Limited modifications in functionality, software, hardware, and materials used
Requirement of quality system under 21 CFR Part 820 has also been relaxed
Registration and listing requirements under 21 CFR Part 807 have also been relaxed
Apart from the U.S. FDA, the regulatory body of Canada has also released an interim order related to the guidelines and regulations around medical devices required during the treatment of COVID-19 patients including ventilators. The National Medical Products Administration (NMPA) of China has also adopted the fast-track review approach for reviewing products and devices that can be helpful in treating the novel coronavirus infection. Owing to this, the NMPA has already issued 70 emergency approvals for diagnostic tests along with the emergency use authorization which has been provided by the FDA for personal protective equipment (PPE) for healthcare providers, respirators, and ventilators. One such instance of expedited FDA approval is the authorization received by MEKICS's MTV-1000 ventilator through fast-track procedure. BIOLASE Inc., a FDA-registered manufacturing facility in California is partnering with MEKICS Co. Ltd. in April, 2020.
Is the absence of trained medical staff another shortfall that has indirectly stemmed from the shortfall of ventilators across markets?
The current healthcare crisis has also highlighted the shortage of trained healthcare professionals for handling these ventilators and adjusting them. Several states often confirmed that there is a shortage of fully qualified and trained staff.
In case this indirect demand generated for healthcare professionals increases in the market, several hospitals are expected to dilute their workforce by appointing fresh employees. For instance, in the U.K., the current nurse to patient ratio is either 1:1 or maxium 1:2 , however to fulfill the requirement, the government has passed an emergency legislation to onboard retired professionals or freshers from college.
The frequent bedside rounds by these professionals can however increase the risk of infection in professionals. Hence, this has created opportunities for IoT-enabled ventilators for monitoring purposes.
To address such issues, Singapore-based ABM Respiratory Care has launched ABM Tele-Ventilator that can enable healthcare professionals to easily monitor the settings of the ventilator through remote access. This tele-ventilator promotes upgraded version of technology technology which is 25 times faster and generates 50 times less data traffic as compared to traditional web technologies. This enables consistent telemetry, responsive, time-valuable, and large-scale secure access to ventilators without a complex configuration which is usually needed in traditional connectivity systems.
Which new companies have recently entered the market for ventilator manufacturing?
Other than the existing and leading manufacturers present in the market, including Philips, Medtronic, Drager, Getinge, Hamilton Medical, Vyaire, Fisher & Paykel Healthcare, GE Healthcare, ResMed, and Smiths Group, several other companies are keen on entering this market.
Further, due to the lack of availability of ventilators in the market, several automakers including Mahindra Group, Maruti, and Hyundai India in collaboration with global automobile giants are entering the ventilator manufacturing market in collaboration with other manufacturers. For instance, Maruti Suzuki India Limited (MSIL) has joined hands with AgVa Healthcare, a budding small start-up to scale up ventilator production. Similarly, Hyundai Motor India announced that it is collaborating with Air Liquide Medical Systems, a France-based company to promote the production and supply of ventilators in hospitals in India. Ford is partnering with GE and 3M to develop ventilators and personal protective equipment to fight the battle against COVID-19.