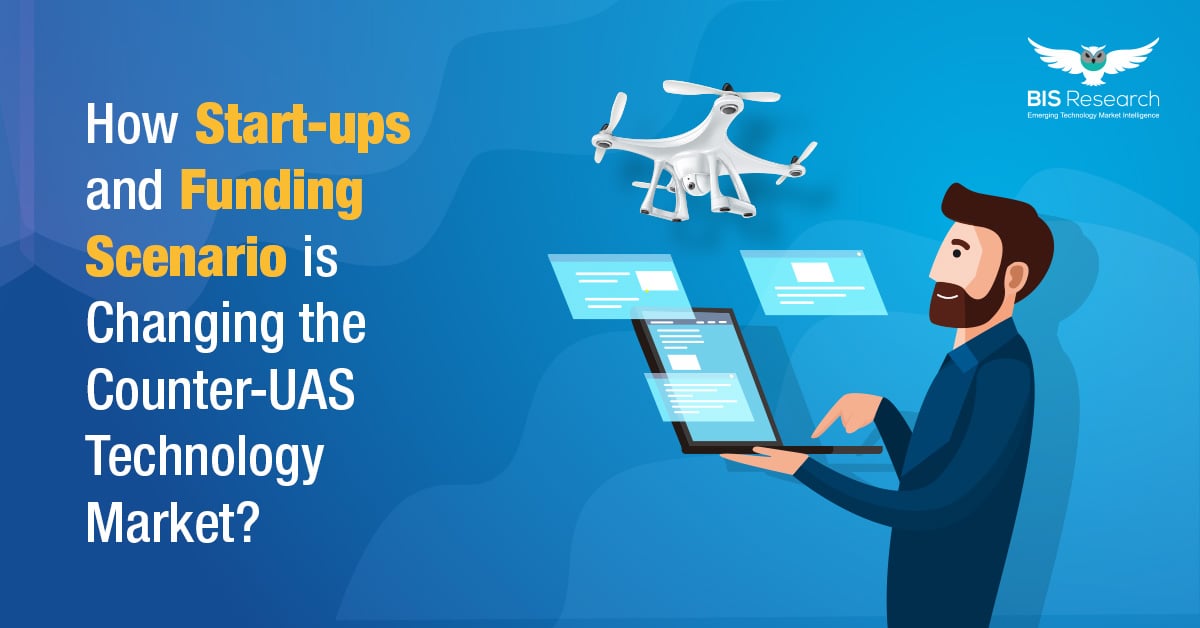 The increasing number of threats caused by drones is propelling the demand for anti-drone technology in the market. BIS Research is dedicated toward tracking technologies that are expected to disrupt the markets and industries in the future. Therefore, BIS Research is conducting a webinar on "Counter-UAS Technology: Protecting Critical Assets from Drone Intrusions" with speakers Matt McCrann and Geoff Moore on January 15, 2020.
The analysts at BIS Research have conducted a question and answer session with Geoff Moore to know more about the possible threats drones can cause, benefits of counter-UAS technology, challenges that are restraining the adoption of technology and how can new start-ups change the face of the anti-drone market.
1. What type of threats can you identify from drones?
The primary threats from drones of all sizes can be segregated into
drones as weapons, where the drone itself is being used to cause damage, as a kinetic weapon with or without a payload
drones as platforms, where the drone is being used to carry either a sensor (a camera or a listening device for hostile surveillance) or a weapon (explosive, ballistic weapon, and toxin).
2. What are the benefits of your counter-drone technology, and how does it differ from others?
At Blighter, we manufacture anti-drones radar and has been tested for long-range detection of threats in extremely hostile environment. The specific differentiator is our ability to detect and track small, slow-moving drones close to the ground in cluttered environments.
3. How do you see the threats from small UAS to military bases?
Small drones are a threat in any environment when they're being used for hostile surveillance. They can also represent a ballistic threat when the facility is not properly hardened or when no detection technology is put in place, thereby allowing threats to approach without being detected.
4. What are the three major challenges with C-UAS technologies?
Presently, the challenges that the technology is facing are as follows;
Small drones close to the ground are very hard to be detected reliably.
There are no 100% effective drone defeat technologies available anywhere.
Conventional perimeter protection methodologies are totally ineffective against drones or rapidly moving multiple threats in the air.
5. How do you see the emergence of start-ups and their funding scenario in the C-UAS market?
Most start-ups do not have the experience or expertise in either aviation security or enterprise risk management to fully appreciate how to build comprehensive systems to defeat the full range of drone-related threats.
There is a lack of standards or open integration protocols that would enable the range of available sensor technologies to be used in conjunction with the range of security management platforms that are being used in the various applications where drones are a threat.
I believe that not many of the start-ups currently finding funding will be able to sustain themselves in the long term, once work on UTM standards begins to mature.