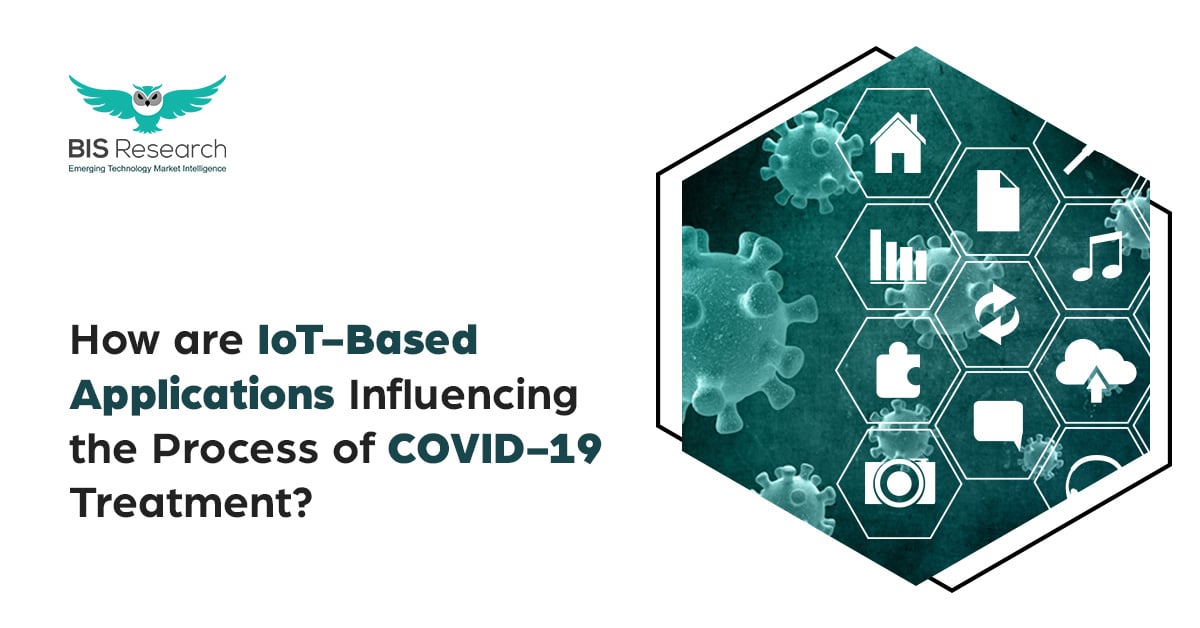 Social distancing is considered one of the ideal ways to prevent the spread of coronavirus. However, another way which is helping people in maintaining physical distance is through Internet of Things (IoT).
Moreover, when integrated with other deep technologies such as artificial intelligence, IoT offers a collection of processes, systems, and applications that can help the world to effectively mitigate the current COVID-19 health crisis.
However, these systems and processes have not been developed fully as of now and this can be witnessed due to declining productivity of manufacturing units. Especially, owing to the lockdown caused by the spread of novel coronavirus, globally. It is being considered that had the industries been more digitized and mechanized, the slowdown faced by the economies could possibly have been curtailed to an extent.
On the other side, there are certain IoT-based devices that are aiding the world its fight against the COVID-19 pandemic.
How are IoT-based applications enabling organizations and doctors to help fight the battle against novel coronavirus?
Thermometers: The increasing use of digital and connected thermometers, such as Sigfox IoT can help caregivers and medical staff to read the temperature with greater ease. These thermometers measure the temperature through a built-in sensor and are equipped with wireless transmission of measured values and alarm states. They have a battery life 4 months to 7 years and a remote setting of the device from COMET Cloud (maximum once a day), equipped with IP65, and a traceable calibration certificate in accordance with EN ISO / IEC 17025. Furthermore, these thermometers have a system to record and store the historical data of the temperature measured. This application enables researchers to understand if and when the number of cases affected with fever are increasing and in which area. Taking the present condition of coronavirus into account, a high fever is one of the most common symptoms of all; thus, recording such data is of the utmost importance. For instance, Kinsa Inc, a healthcare technology company, used their connected thermometers to measure and keep track of the fever of patients and helped in generating a database that indicated that several patients in the U.S. are affected with high fever.
Wearable devices: Several wearable connected devices, including posture trainer, smart ring, fitness tracker, smart band for blinds, and GPS tracking band, among others, have been developed so as to track, analyze, and take action immediately if at all there is something suspicious detected. For instance, staff members started wearing AI-based IoT-connected bracelets and rings to monitor their vital signs including blood oxygen, body temperature, and heart rate for record purposes. In addition, special wrist bands for tracking people are also being manufactured. For instance, Samsung has launched a series of connected smart wrist watches that help in tracking the health and also enable them to stay connected without their phones. The idea behind this is to restrict people's physical movement during lockdown and ensure that they comply with the self-quarantine initiative and aid in controlling the further spread COVID-19 globally.
Drones: Connected drones were used across several hospitals and medical centers to track patient health, measure their vitals, provide transportation facilities, and disinfect the affected areas. For instance, Terra Drone, a Japanese company, assigned its drones for transporting supplies in China, due to which it was claimed that the speed of transportation of goods increased by over 50%. Further, these IoT-based drones are also used to monitor the implementation of law enforcement related to guidelines on social distancing and lockdown in the countries including the U.S., Spain, France, as well as China.
Global positioning system: Commonly known as GPS, this system is responsible for tracking the physical movement of the public at large, specifically used by Asian and other countries. The reason behind physical tracking is to ensure that the people who had travelled abroad have not been exposed to the virus. This is done majorly for people in quarantine. A major instance where this technology was employed was in South Korea, one of its key techniques behind controlling the further spread of the coronavirus.
Communication systems with cellular gateways: Accessing internet, at times, can be a challenge at certain locations and also at some of the testing centers including both existing and new labs which might not have an active internet access. However, during the current times of the coronavirus pandemic, communication is of great importance. Thus, reliable, secure, and enhanced communication channels are essential which require high-speed internet connection. Therefore, cellular gateways are set up for such locations. These networks are highly beneficial as they are quick to set up and responsive in providing vital and real-time information, especially when the gateway is connected with sensors.
Consequently, innovations including remote monitoring patient system that uses IoT-enabled monitoring solutions such as offered by Philips, are being developed. These systems and several other similar tools are being developed to aid the fight against coronavirus. These devices are expected to cater to multiple needs of the patients by protecting their homes, managing and scaling ICU operations, enabling digital connections with doctors, and many more.