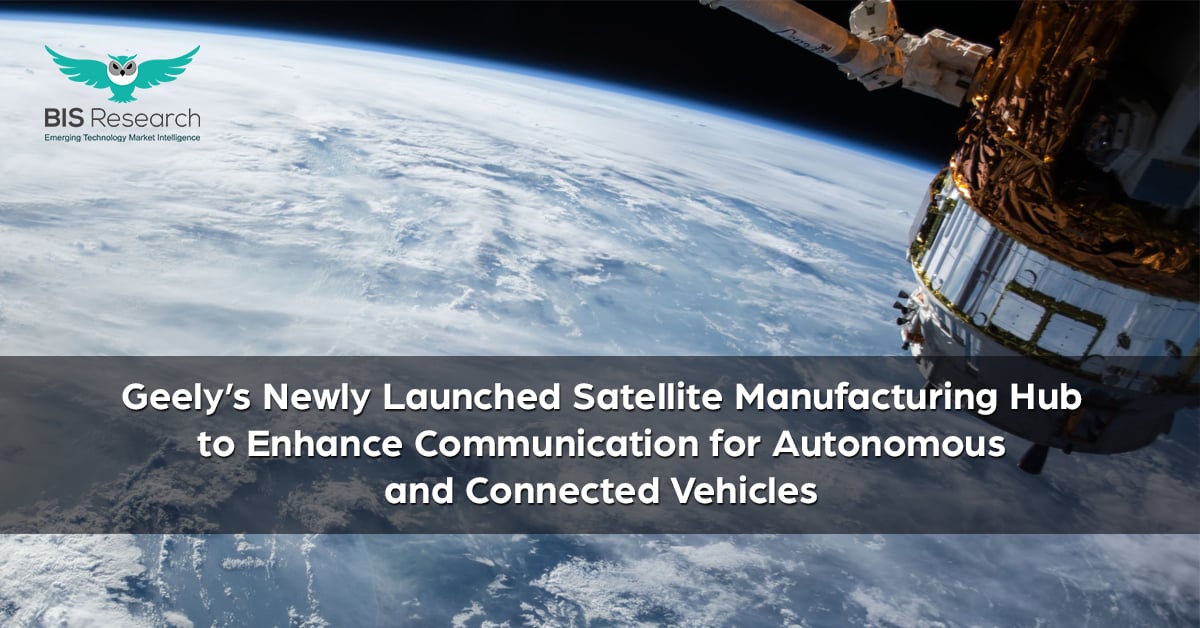 Geely Global, in the beginning of March 2020 announced to develop an intelligent satellite production facility along with its testing center Taizhou, China. The Zhejiang Geely Holding Group is planning to invest approximately $326 million to develop the facility for producing low-orbit satellites. The company is expected to produce 500 satellites per year until 2025.
Li Shufu, Chairman of Zhejiang Geely Holding Group Co. Ltd. and Volvo Cars, states, "Geely must take the initiative to embrace change, develop through innovations, find new synergies online and offline, and cooperate with global partners to become a global technology leader."
Let us understand how this development is expected to shape the future of the autonomous and connected vehicles market. Here's what the analysts at BIS Research have to say about this development.
How will venturing into satellite manufacturing help the company in sustaining the competition and gaining more market share in the future?
Geespace, the subsidiary of the Geely Company established in 2018, under which the satellite business is expected to be managed. The ultimate aim of the organization is to achieve three-dimensional mobility. In order to achieve that, it has fragmented its business under categories such as high-speed trucking, drones, automotive manufacturing of autonomous vehicles and connected vehicles, and satellite manufacturing. The objective of the company behind launching these satellites is to further strengthen the connectivity of autonomous and connected vehicles manufactured under its group or the brands, including Daimler, Volvo and Proton, in which Geely has a stake. It has been witnessed that the increasing demand for vehicles in the market has propelled the need for high-speed connectivity.
In addition, the concept of connected vehicles is imbibed with the concept of integration of vehicles with Internet of Things (IoT). Thus, by launching its own commercial low-orbit satellite network, the company can fulfill the requirement for high-speed data connectivity with over-the-air (OTA) updates. This is further expected to establish seamless cloud computing capabilities of the company among its user base for connected vehicles.
How is this development expected to create opportunities for satellite operators and companies present in the autonomous and connected vehicle segment?
Geely has announced the establishment of its own satellite network to create a smart 3D mobility ecosystem. The low-orbiting satellites in Geely's network are anticipated to help in providing high-speed vehicle data transmission and enhanced cloud computing. These features are foreseen to help Geely's connected and autonomous vehicles to have access to precise navigation, over-the-air (OTA) updates, and infotainment content delivery, among others.
Current vehicles have lower accuracy of navigational precision, due to the satellites being in high orbits. As Geely's satellites are to be in lower orbits, it can help the vehicles to have access to high-precision navigation. This satellite network would rival Tesla's Starlink satellite network and could be a catalyst for other major automotive OEMs to initiate building their own networks.