Europe is emerging as a frontrunner in the realm of quality control (QC) for cell and gene therapy manufacturing, paving the way for significant advancements in the field. Europe's commitment to ensuring the safety, efficacy, and quality of this innovative therapy is playing a pivotal role.
As per the BIS Research report, the global cell and gene therapy manufacturing QC market was valued at $1.95 billion in 2022 and is anticipated to reach $10.65 billion by 2033, witnessing a CAGR of 16.85% during the forecast period 2023-2033.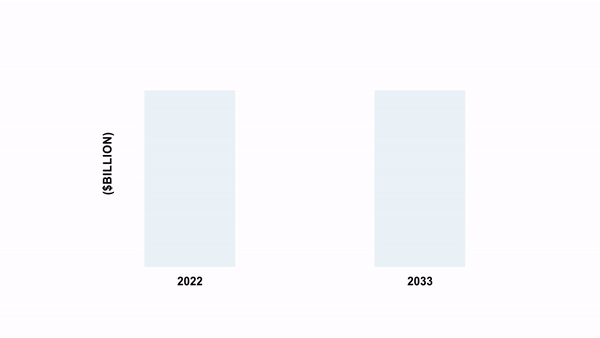 Find more details on this report in this FREE sample.
Europe is not only bolstering patient confidence but also fostering a favorable environment for the research, development, and commercialization of this transformative treatment.
Dynamic Impact of Quality Control in Cell and Gene Therapy Manufacturing in Europe
The U.K. held the largest market share in the cell and gene therapy manufacturing QC market in Europe, representing 35.07% in 2022. Furthermore, it is anticipated that the QC in France will experience a growth rate of 18.67% from 2023 to 2033, indicating significant expansion within the forecast period (2023- 2033).
Europe's dedication to advancing the field of therapeutic research and development is evident through its increased investment in the sector. This commitment is largely driven by the presence of prominent companies, including Sartorius AG, Merck KGaA, bbi-biotech GmbH, and Endress+Hauser Group Services AG (Analytik Jena GmbH).
These are renowned players in the global industry for providing quality control solutions in cell and gene therapy production. By harnessing the expertise of these established companies, Europe is poised to solidify its position as a frontrunner in pharmaceutical manufacturing.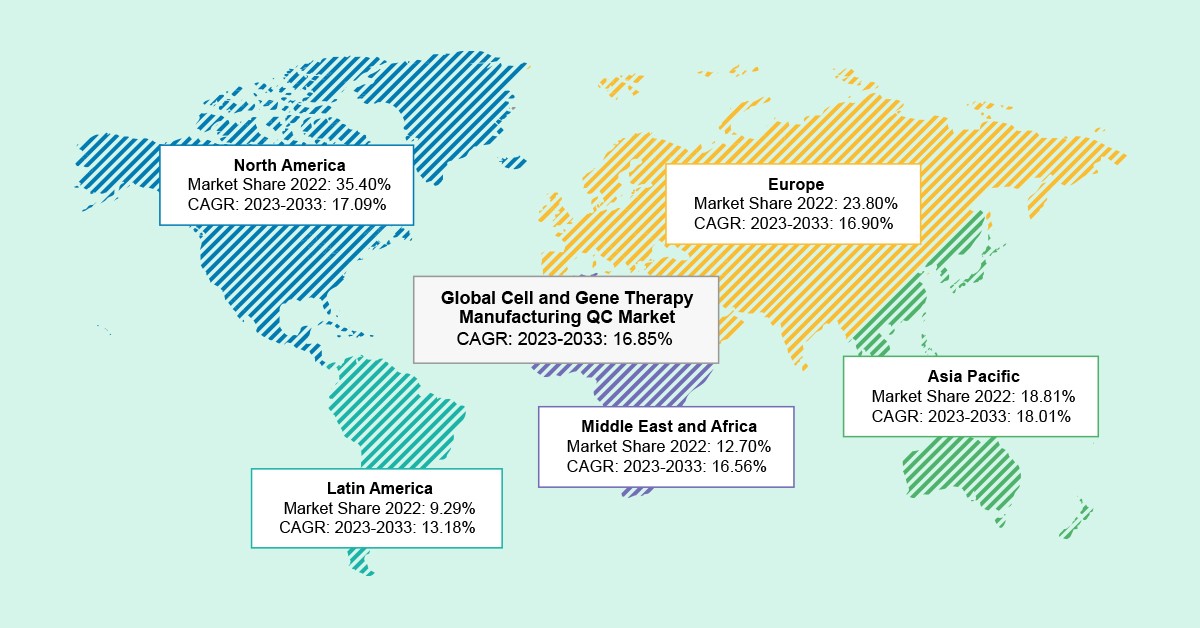 Recent Developments in Europe's CDMO Sector for Quality Control
SCTbio, a contract development and manufacturing organization (CDMO), and Cyto-care.eu GmbH, a specialized company in advanced solutions for cell therapy and regenerative medicine, entered into a collaborative agreement in June 2023 aimed at enhancing the quality of cryopreservation for cell therapy advancement in Europe.
Through this collaboration, the companies seek to tackle the demand for streamlined processes encompassing the collection, cryopreservation, quality control, and logistics of leukapheresis materials, thereby supporting different aspects of the cell therapy workflow.
Additionally, Recipharm, a prominent CDMO, executed a series of targeted acquisitions to enhance its biologics portfolio by welcoming esteemed industry specialists Arranta Bio, GenIbet, and Vibalogics into its ecosystem. This is notable for the development and manufacturing of revolutionary products such as oncolytic viruses, gene therapies, and vaccines, contributing to the progress of human health.
Conclusion
Thus, from robust regulatory frameworks to cutting-edge analytical technologies, Europe's proactive approach positions it as a key player in shaping the future of the cell and gene therapy landscape.
Interested to know more about the developing technologies in your industry vertical? Get the latest market studies and insights from BIS Research. Connect with us at hello@bisresearch.com to learn and understand more.