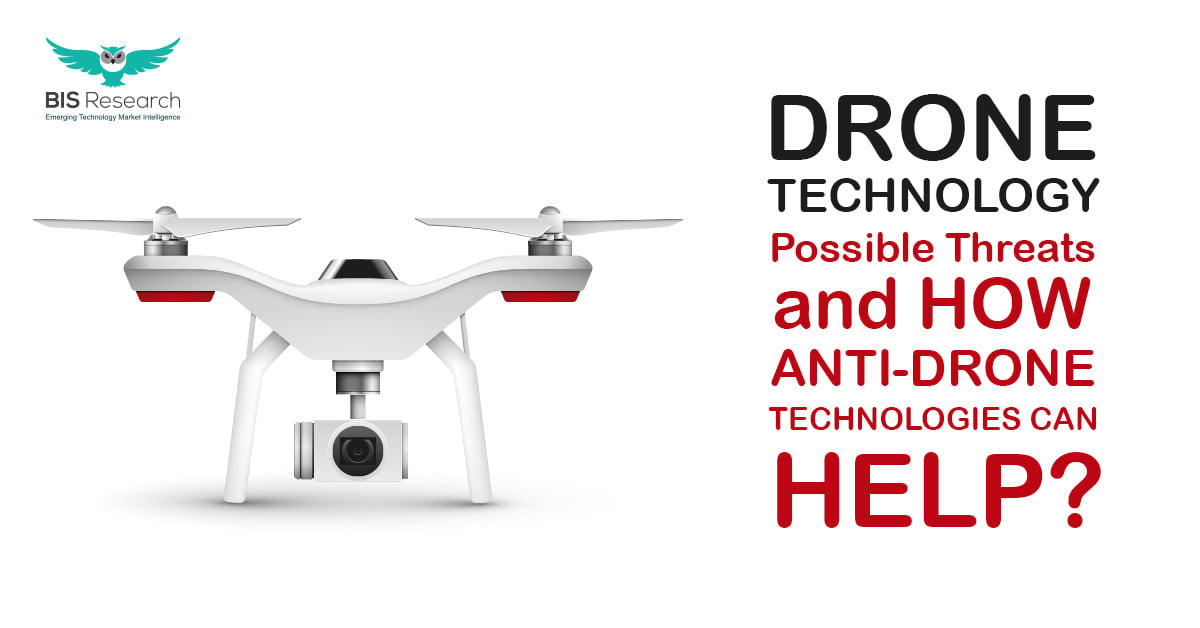 With each passing day, warfare environment is changing rapidly owing to the adoption and deployment of asymmetrical warfare techniques, weapons, and strategies and tactics by the military organizations, globally. These unconventional techniques are challenging the authority of conventional warfare forces.
It has been observed that drones today are being deployed by several agencies to accomplish clandestine and exceptional attacks. This is both a challenge and opportunity for the drones market due to the fast development of the availability of the drones along with their capabilities. The drone technology with the current technological upgradations is a boon for several industries; however, at the same time, it is a threat for several industries, including public security, military operations, and aviation industry, among others. In the past few years, the collision between aircraft and drones is on the rise, along with increasing misuse of drones by terrorist groups.
However, drones can be used for positively beneficial actions such as including detecting leaks in gas and oil pipelines, deliver medical supplies during emergency situations, capturing picturesque videography, and several other activities.
Rising Drone Attacks in the Past Year
In the past year, several attacks through drones were witnessed globally. These attacks include the recent attack of the U.S. missile strike that killed Iranian Quds Force commander Qasem Soleimani on January 3, 2020 . It was observed that two American MQ-9 Reaper drones fired the missile, which targeted the two-car convoy leaving the Baghdad International Airport.
The second was the attack on the Saudi Aramco oil facility, which was targeted by explosive drones, weapons, and cruise. This incident crippled the oil production in Saudi Arabia and reduced the country's oil output by 5.7 million barrels every, which is approximately 5% of the global oil supply.
Such attacks are a clear indication that the need to develop and deploy anti-drone technology, which is also known as counter-UAV or counter-UAS, is growing rapidly.
How Can Counter-UAS Technology Help?
The anti-drone or counter-UAS technology is a great way to avoid possible threats arising from unfamiliar drones in the airspace. Recently, the government of the U.K. invested £2 million toward 18 projects aimed at developing anti-drone and drone detection technologies.
Several companies, including DroneShield, Blighter, Raytheon, and Rafael, are committed to develop systems, ballistics, lasers, and signal jammers, among other technologies, to help identify the possible threats.
To learn in detail how counter-drone technologies can help with national security and in safe guarding critical infrastructure, register for the webinar on "Counter-UAS Technology: Protecting Critical Assets from Drone Intrusions" with speakers Matt McCrann, Geoff Moore, and Evan Hunt on January 15, 2020, at 10:30 AM – 11:30 AM PST.