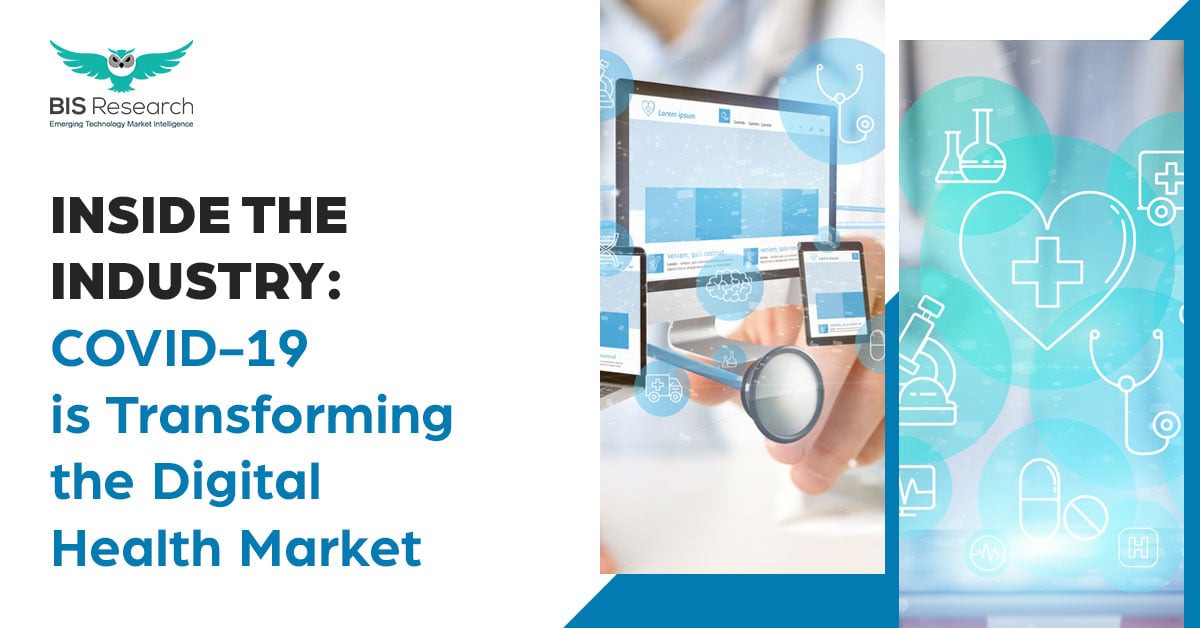 Digital health encompasses several categories under one broad term. It includes telemedicine and telehealth services, wearable devices, mobile health, health information technology, and personalized medicine, also called as precision medicine.
Digital health has the potential to
enhance the accuracy of a health ailment's diagnosis

improve the treatment process

improve the healthcare delivery experience

offer opportunities to improve the medical outcome of treatment

enhance efficiency
With the help of digital tools, patients now have a holistic view of their overall health and can access their health records with complete ease. The outbreak of novel coronavirus has fuelled the adoption of digital health tools and services, such as remote patient monitoring and telehealth services.
Some of the factors that are helping the digital health market grow, include rapid technological advancements in healthcare IT, such as cloud-based storage systems and the surge in adoption of smartphones and tablets by healthcare professionals.
At present, the major trends that are influencing the digital health market include the application of big data in the healthcare and the consumerism approach towards healthcare. A sharp increase in the consumerism approach can be witnessed from widespread acceptance and use of the retail healthcare model. Consumerism includes the app-based services and e-prescriptions, among other things.
In addition, the data generated by the healthcare sector is significant, and this data helps pharmaceutical companies in coming up with a new and improved version of medicines, diagnostic companies in defining new and adjust exiting healthcare parameters, and life sciences companies in studying the gene pool of individuals that can help in discovering diagnostic and treatment methods for new infections and diseases.
Visit the detailed analyst note – Digital Health Market
BIS Research Analyst Notes
We're on a mission to harness the potential of disruptive technologies to make businesses thrive in today's digital age. As a leading market intelligence provider, we've provided credible information to companies worldwide and help them navigate these times of crisis. Straight from our analysts' desk, these research notes are designed to highlight the impact of the COVID-19 pandemic on global trade and industries.