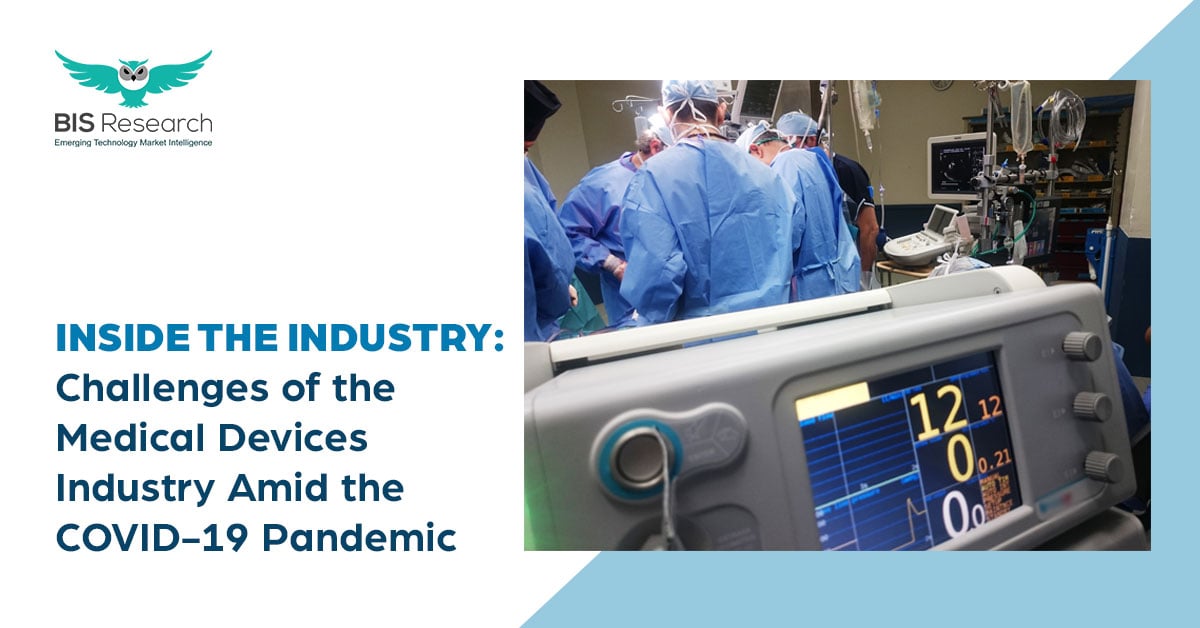 Globally, the exponential rise in the number of COVID-19 cases has significantly increased the pressure on the healthcare ecosystem, specifically on the healthcare providers. Despite, the pro-active actions incorporated by the governments across the globe, to curb the pandemic, the spread of COVID-19 is yet to be contained considerably.
With no left options, governments across the globe are forced to implement the following protocols, to reduce pressure on the healthcare provider community:
Postponing of elective surgeries and medical procedures
Postponing of radiology diagnostics tests
Avoiding regular medical check-ups to a larger extent
The incidence of coronavirus cases is growing exponentially, leading to a shortage of medical equipment and medical devices. The healthcare systems are staggered, and the efficient supply of medical care to all patients has become a challenge worldwide.
COVID-19 has thrown the medical device industry with supply chain disruption. The supply chain dependencies and export curbs due to the widespread global outbreak of the pandemic are the major reasons behind the severe shortage of required medical supplies.
The countries in the Asia-Pacific, such as China, are among the favored sourcing destinations for enterprises in the medical device market. However, the shutdown of these manufacturing facilities to contain the impact of COVID-19 in China is resulting in a severe supply shortage for enterprises in the medical device market. A key feature of the current global inadequacy to respond to COVID-19 is the severely limited capacity to provide mechanical ventilation to critically ill patients.
Ventilators are the most essential supply and demand problem of the novel coronavirus outbreak, and consequently, it has forced companies to increase capacity to meet the challenge.
In order to alleviate the supply of items during emergency as quickly as possible, other non-healthcare companies are putting in the best of their efforts to boost the manufacturing of ventilators. Moreover, the companies can engage with suppliers for inventory planning of products. The buyers can engage with suppliers to assist in efficient demand and inventory planning of spare parts and products. This engagement will also help to overcome expenses associated with the excess holding of products, to ensure adequate availability of spare parts during emergencies.
For in-depth knowledge of COVID-19 impact on the medical industry – Download Analyst Note.
BIS Research Analyst Notes
We're on a mission to harness the potential of disruptive technologies to make businesses thrive in today's digital age. As a leading market intelligence provider, we've taken the responsibility of providing credible information to companies worldwide and help them navigate out of these times of crisis. Straight from the desk of our analysts, these research notes are designed to highlight the impact of the COVID-19 pandemic on global trade and industries.