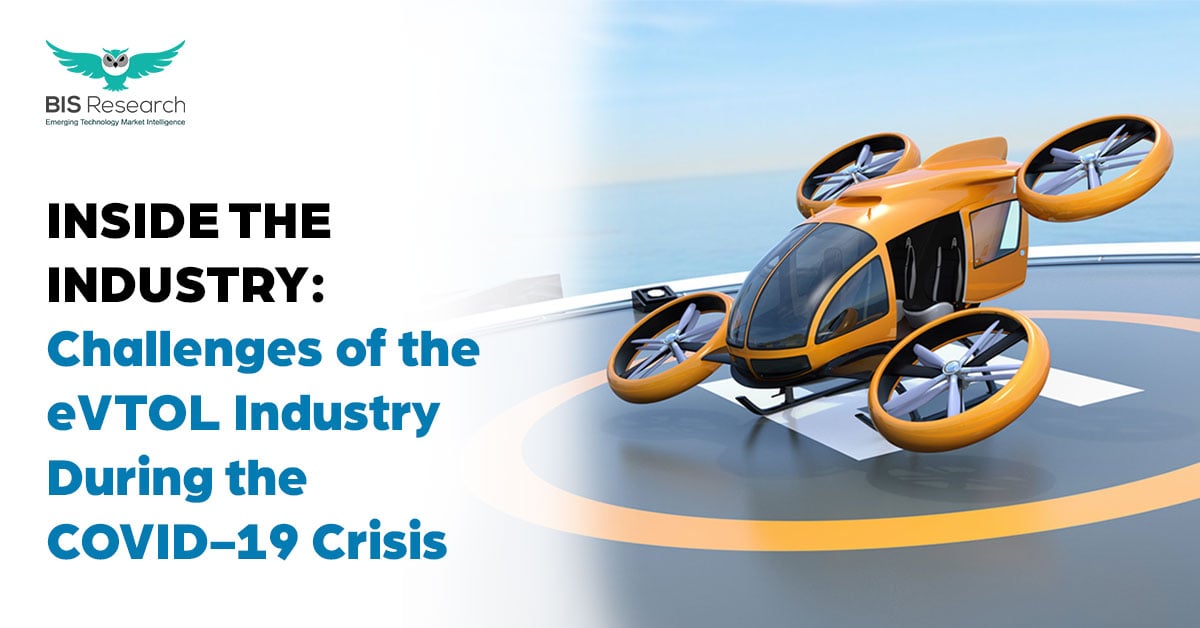 The widespread infection of the novel coronavirus has affected more than a billion lives, as well as challenged trade worldwide. In the first quarter of 2020, economies have significantly suffered due to complete or partial lockdowns by governments across the world. All the industries have taken toll of the losses incurred due to the outspread of COVID-19 and are now planning their way out of challenges imposed due to pandemic. One such sector is the aerospace and aviation industry, which has witnessed a massive reduction in the international passenger traffic in 2020 as compared to previous years.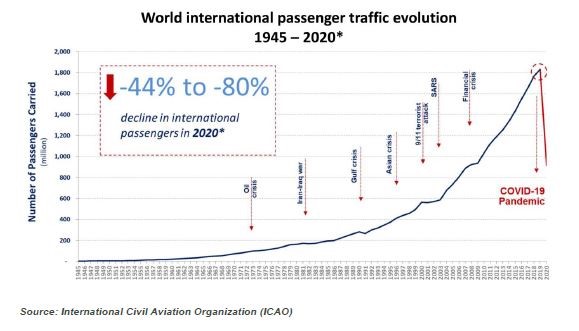 Although several governments have relaxed the travel restrictions, the aviation industry would still need time to return to its normal functional state. Within the aviation industry, the eVTOL (Electric-Vertical Take-off and Landing) market is expected to be adversely affected by the pandemic due to limited investments and funding.
During this global health emergency, eVTOL aircraft have emerged as a promising solution for carrying limited passengers and material supplies to places. Vehicle facilities such as air ambulance have helped travel and deliver medical supplies to remote areas where land vehicles are not accessible. For instance, EHang, a Chinese autonomous aerial vehicle (AAVs) and passenger vehicle manufacturer, tested its AAVs to provide medical supplies and send paramedical staff to a 25-floor hospital in Guangxi, China. Furthermore, the company has delivered more than 60 passenger type AAVs in 2019 and is looking forward to better opportunities during the ongoing crisis.
Due to the disruptions in the global supply chain and limited labor, the deliveries of these aircraft are expected to be delayed. Also, the lack of investments and funding for the research and development will slow down the launch of new eVTOL aircraft services in the near future. Other vehicles such as air taxis, UAVs, and drones used for airspace have also witnessed a decline in their market demand due to the financial crisis faced by the industry.
In our view, the eVTOL industry is likely to experience a slowdown in its growth trajectory in the near short-term (1-3 years). However, in the long term, we have an optimistic opinion about the growth of the eVTOL and UAM market due to the high efficiency, the low impact on the environment, and massive interest from investors on these technologies.
To gain free access to the global snapshot of eVTOL market during the COVID-19 pandemic, click here to download our exclusive research.
BIS Research Analyst Notes
We're on a mission to harness the potential of disruptive technologies to make businesses thrive in today's digital age. As a leading market intelligence provider, we've taken the responsibility of providing credible information to companies worldwide and help them navigate out of these times of crisis. Straight from the desk of our analysts, these research notes are designed to highlight the impact of the COVID-19 pandemic on global trade and industries.