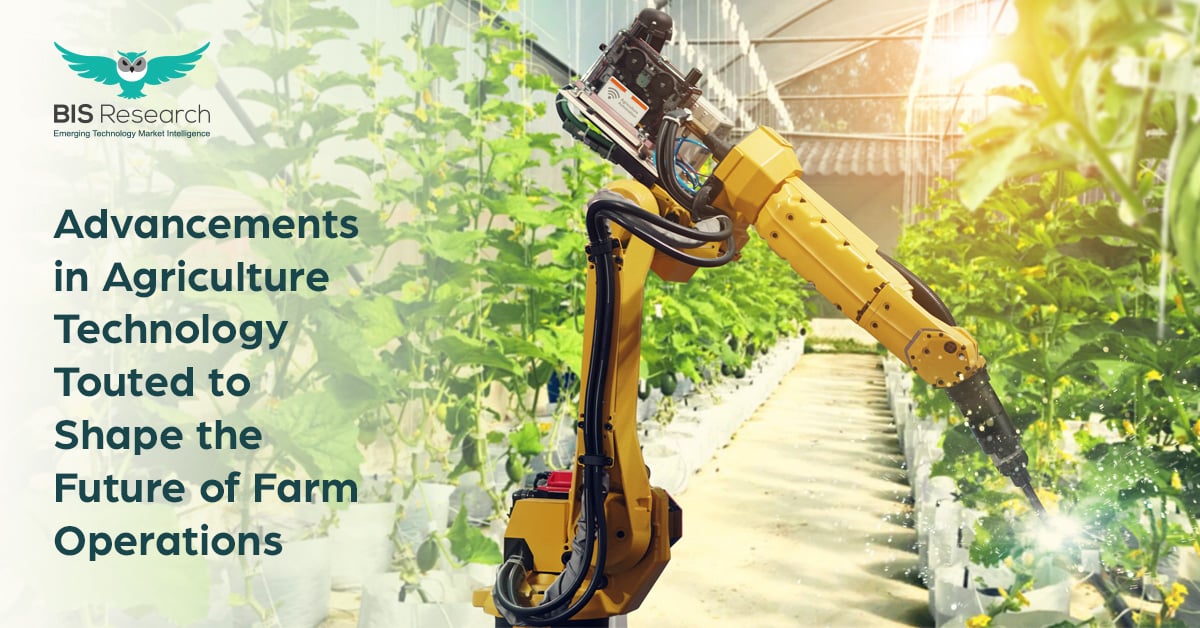 The past decade was replete with massive advancements in the field of agriculture technology. With the rapid employment of advanced farming technological solutions, farmers can enhance production yield by increasing inputs and efficient management of farm enterprises.
Some of the breakthrough trends that have significant potential to a new technological era in agriculture in the upcoming years are as follows: -
Agriculture Technology-as-a-Service is Enabling Farmers to use Enhanced Agricultural Equipment and Software at Affordable Prices
Agriculture Technology-as-a-Service business model allows the customers to procure their desired agriculture technology (equipment or software) as a service under different affordable pricing models rather than acquiring them as a one-time purchase. Two of the most popular pricing models adopted in this business model include Pay-Per-Use (PPU) and subscription model. By liberating the customers of ownership of agriculture technologies with the help of the service model, the entire responsibility of ownership of assets depends on the service providers, leading to a greater cost of operations for them. Despite these additional costs, by adopting the Agriculture technology-as-a-service model, service providers are expected to attain better recurring revenue and customer retention due to the direct contact with their customers for constant feedback. Agriculture technologies are expected to play a pivotal role in soil management in the next five years, leading to a greater offering of these technologies under the service model.
Proliferation of Robotics and Automation in Various Agriculture Applications
Tractors are expected to become completely autonomous with high precision movement, and the presence of a fleet of agricultural robots such as weeding robots, harvesting robots, and seeding robots is expected to nurture individual crops throughout their crop grow cycle. Moreover, the incorporation of robots in processes such as milking, feeding and herding involved in livestock farming, is also expected to increase in the next ten years. Drones are expected to be hovering over farms for soil and field mapping, field inspection, crop health monitoring and crop spraying. The rising concerns over global food security and sustainability is actively leading to extensive investments by the governments across the world, which is driving the adoption of drones and robots in the agriculture industry.
Rising Prevalence of Indoor farming to Support Around the Year Crop Production
Several agronomists, farmers, and companies are considering indoor farming as one of the most efficient ways of sustainable farming practices. Indoor farming is offering innumerable advantages over the conventional farming methods such as reduced water intake, less dependence on fertile soil, and ability to support all year-round crop production. Owing to the adverse impacts of climate change, the gap between the amount of agricultural yield generated indoors and outdoors is increasing with the passage of each year. The demand for fresh and organic produce is surging rapidly, amongst the burgeoning population especially that resides in urban areas. According to the Food and Agriculture Organization (FAO) statistics, the trend is likely to continue over the upcoming years. The need to reduce energy consumption and increasing emphasis on food security is driving the need for advanced technologies in the indoor farming sector. Adoption of IoT and integration of cloud platforms and sensors in the indoor farming industry are anticipated to increase in the next five years.
Use of Genetics and Genomics in Agriculture Contributing to Crop Improvement and Food Security
Genomics is actively contributing to crop improvement and food security through the collection of genes from different sources and establishment of gene banks. By this method, one can conserve the germplasm of important crop plants. It will be of great significance in providing genomic data and precise information for plant breeders and agricultural scientists. By establishing gene banks of different plants, the future scientists will be able to do a global comparative analysis of crop plants. Moreover, it can help farmers to improve plant productivity, environmental stress tolerance, and pest resistance. Agrigenomics can establish a gene library of important crop plants which can further help plant breeders to produce hybrid varieties of crop plants.
Artificial Intelligence Technology is Promoting the Data-Driven Farming
Growth of data-driven farming is being strongly catalyzed by the artificial intelligence technology. The advancements are further backed by the governments of leading countries in the agriculture market, wherein, they are working on their respective national AI strategies. Most of the investment and funding of companies in the field of artificial intelligence in agriculture have been recorded by drone technology providers i.e., 32% of the total investment and funding for drones was recorded for the period January 2016-July 2019. Amongst regions, Asia-Pacific is expected to showcase the fastest adoption rate of AI in agriculture in the next five years.