Today, the global sports scenario is becoming increasingly competitive, and various popular sports such as football, basketball, and cricket have achieved a peak in terms of popularity and as a career option. Major international sporting events such as the Olympics, Commonwealth Games, Asian Games, SAF Games, and Wimbledon attract the best athletes in the globe.

Hence, a lot of effort is being put into enhancing the performance of the athletes. Apart from rigorous training, optimum nutrition and efficient sportswear is an essential factor that support the performance of athletes.

Sportswear made with advanced fabrics can aid athletes in maintaining or even enhancing their performance in several ways, including enhancing their thermal physiology, supporting their movements with the ideal ratio of elastic and compressive structures, or using embedded sensors to track activity and physiological status.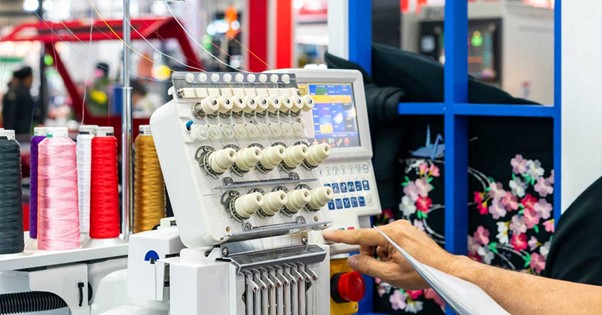 Figure 1 Advanced fabric manufacturing machine
The most recent developments in textile technology have found use in the sports industry, from new materials such as High-performance textiles or stimuli-responsive polymers to new finishes in the nanometer range for the best sweat absorption, new fabric structures for better aerodynamics, garment design customized to the body types and movements of the athletes.

One of the major markets for high-performance textile and wearable sensors is the sports industry, and a variety of products have been created just for athletes. The article further goes into detail about the technology behind high-performance textiles and how it is enabling high-tech sportswear.

What are high-performance textiles?

The formation of high-performance textile is driven by its unique molecular and phase structures. The operating temperature, heat resistance, flame retardancy, and chemical resistance of these materials may be exceptionally high in addition to their high tensile strength and modulus.

High strength, high modulus, thermal stability at high temperatures, and chemical and solvent resistance, among other properties, are just a few of the features that high-performance textiles offer for their intended end-use application.

Several types of high-performance textiles based on fiber types, namely, aramid fiber, carbon fiber, glass fiber, high-strength polyethylene fiber, aromatic polyester fiber, and others, have been considered for advanced sportswear. Amongst all, aramid fiber is the largest consumed material in various types of high-performance textiles, followed by high-strength polyethylene fiber and carbon fiber.

Moving forward, the growth in the global high-performance textile market is expected to be driven by increasing demand for advanced textiles offering excellent combinations of quality, functionality, and physical properties for innovative and diversified high-tech applications to cater to various end users and consumers.
According to the BIS Research report, the global high-performance textile market is projected to reach $26.08 billion by 2031 from $9.604 billion in 2021, growing at a CAGR of 9.3% during the forecast period 2022-2031.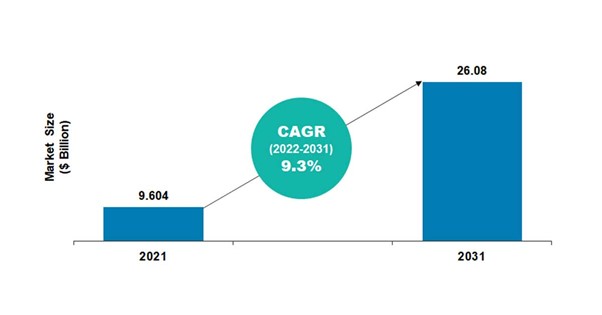 Figure 2 High performance textile market growth
Find more details on this report in this FREE sample.

How are high-performance textiles enabling high-tech sportswear?

The sports industry has witnessed a growing demand for high-performance textiles in technologically advanced apparel with enhanced performance. These advanced functional sportswear textiles are required for super high persistence, excellent elasticity, low fluid resistance, lightweight, high level of comfort, air/vapor permeability, thermal regulation, quick drying, sweat absorption, and ultra-violet resistance.

The use of high-performance textiles in the sports industry helps to quickly remove moisture from the body. There are many smart and innovative technologies for sports clothes that can help to monitor the player's important physiological information such as heart rate, temperature, etc.

Companies are manufacturing eco-friendly and highly profitable textiles, offering excellent properties, including hardness greater than wood, to keep the players' skin dry and provide excellent water resistance like rubber, among others.

In different types of sports, high-performance textiles are consumed in jerseys or T-shirts, trousers, shorts, caps, footwear, etc., and other sports accessories. High-tech sportswear uses a very scientific approach to provide full comfort and efficiency to athletes.

For instance, sports footwear comprises shoes that are ideal for various sports. The uppers and soles of the shoes are made to suit the various performance requirements while considering foot movement and the type of surface on which a sport is played.

Sports and sporty-looking footwear incorporate textile elements in many ways. Sports shoes have about 20% of their total cost in textiles, with the remaining 80% consisting of non-textile items such as soles, polyurethane, foam leather on the uppers, counters, eyelets, etc. Nearly 95% of the total textiles used in sports shoes are found in the shoe uppers, lining on the counter, and socks underneath the shoe uppers.

For sports shoes, three different types of textiles are used, i.e., knit, woven, and non-woven. Polyester, polyester-viscose, cotton, and nylon are the fibers used to make these fabrics. As an alternative to laminated foam fabrics, sandwiched mesh, also known as advanced three-dimensional material and constructed of microfilaments sandwiched between two layers of mesh, is also used. These fabrics' fibers help moisture drain away from the skin and into the fabric's outer layer, promoting quicker evaporation.

Conclusion

The next generation of advanced and high-performance textiles provides great blends of quality, functionality, and physical characteristics for cutting-edge and varied high-tech applications.

It has been established that the employment of high-performance textiles in sports, defense, and protective applications has significantly contributed to the replacement of bulkier and more conventional materials.

Interested to know more about the growing technologies in your industry vertical? Get the latest market studies and insights from BIS Research. Connect with us at hello@bisresearch.com to learn and understand more.