BIS Research is conducting a webinar on June 28th at 10 AM (EDT) and would like to invite you to attend the same. Our guest speaker would be Mr. Thomas Haun, EVP at PrecisionHawk.
Do register for Commercial Drones Take Flight: Breaking Barriers and Reaching New Heights on Jun 28, 2018 10:00 AM EDT at:
https://attendee.gotowebinar.com/register/8630250776269240067
Key Takeaways
Gain insights into the macro level factors and trends influencing the UAV market
Explore the technologies, such as sense and avoid system, LiDAR, camera, autopilot, and others and how they are critical for the growth of the overall commercial UAV market
Understand the current underlying regulatory and technological challenges for commercial UAV market
Probe into the shaping up of the value chain in the market and how it will affect the stakeholders in the eco-system
Guide to the evolution of the commercial UAV business in the future
After registering, you will receive a confirmation email containing information about joining the webinar.
Speaker's Profile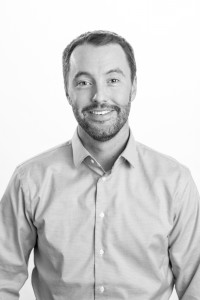 Thomas Haun is the Senior Vice President of Partnerships at PrecisionHawk. He is a commercial, business development, strategy, marketing and finance leader experienced with new business creation. He currently leads global business execution for PrecisionHawk - overseeing strategic direction, ecosystem development and commercial performance.
Previously, Haun was a member of DuPont corporate's Management Leadership Development Program where he built new market opportunities for DuPont Pioneer's Encirca services business and internal commercial strategy development for several DuPont businesses. Prior to DuPont, he managed customer relationships, led proposal development and provided business analysis for Northrop Grumman Corporation.
Haun holds an MBA from Harvard Business School, BS in Mathematics and BA in Economics from the University of Maryland.